Willis Raburu – Biography, Girlfriend, Sally Mbilu, Age, Family
Willis Raburu was born on 1st April, 1987. He is a born again Christian who was born in Kano, Nyando District in Kisumu County. He is the 3rd born and last boy in a family of four.
Willis Raburu is one of Citizen TV's fast rising journalists, based in Nairobi Kenya. A distinctive and versatile TV journalist, he brings a weekly segment on Citizen TV dubbed "TruthMeter" part of Citizen TV's weekly new prime-time line-up of programming.
Willis Raburu Education Background
Willis Raburu attended Aga Khan Primary school in Kisumu City and later joined Chemelil Academy High school which was a mixed boarding school. Willis admitted that he used to fetch water for other students when there was none in the school tanks at a fee.
Willis joined Moi University where he studied Bachelor of Information Science- Media. A passionate journalist. His father wanted him to do IT but Willis had a passion for Media so he lied to his father that he was studying IT only for his dad to discover that he chose the Media option during his graduation in 2010.
Willis Raburu Job History
Willis Raburu joined K24 as an intern while in third year at Moi University.  After graduation he was hired by citizen TV in October 2010 when he was 24 years. He has worked there till now.
"When I was 24 and I got hired by Citizen Television straight out of campus – that was a very pivotal point in my life. Many did not believe that one can get employed at a reputable organization without having 'key' connections. The job came at a time when I had been turned down by other local TV stations – they told me I did not have the right type of voice for broadcast," he said.
Since joining Citizen TV he has won several awards namely;
Maji Award: The award was for a three part series dubbed " DEADLY WATERS"
Childrens Rights Award: For a series journey of resilience of children from Rwanda
Road Safety Award: For the Series Killer Drivers
Willis Raburu Passion
Willis has a passion of helping people. "My biggest regret is not helping enough people – which is very hard. That explains why I am looking for a lot of money," Raburu says. He says that he feels this regret at his heart more when he goes back home.
"There are things I go home and wish I could do. I did not help as many people in the past, and it is something that I have thought over and I am ready to pursue. I have learnt from the past and moved on." Willis shares.
Willis Raburu who was born in a wealthy family says that he never liked to be associated with the Raburu name since he did not want to get favors or anything freely except to have his own identity.
Willis Raburu Parents, Family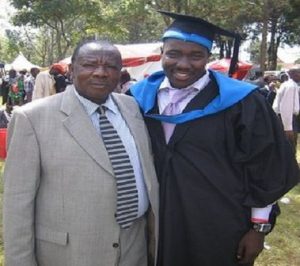 Willis Raburu's father is the former famous Provincial Commissioner Peter Raburu. He is now a pastor in Kisumu County.
Willis is the third born of four children (2 boys and two girls). He is the last-born son.
Willis Raburu Girlfriend Sally Mbilu
Willis Raburu made headlines back in 2014 when he went down on one knee in a fairy-tale like fashioned proposal at the very place in which he had his first date with girlfriend, Sally Mbilu.
"It was at a waterfall, where we had our first date. She was extremely shocked and had mixed reactions, but I was very confident that she would say yes," Willis gave a detailed description of the magical moment.
But as life would turn out to be Willis Raburu separated with his girlfriend of two years, Sally Mbilu. Sources said the two decided to end their marriage after Willis discovered that Sally is older than him by 5 years while Sally accused Willis of not managing his weight despite being told, by even experts, the risks of being overweight.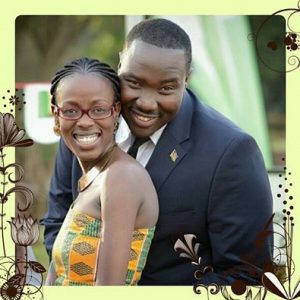 Others say that Sally left Willis after she caught him red-handed in bed with another woman. But the truth in this latter allegation leaves many questions unanswered since it happened in 2016 and the actual separation happened in late 2015.
Willis and Sally are both employees of Royal Media Services but colleagues say the two don't talk to each other anymore. More shocking is that Sally removed the Ksh. 100,000 ring that Willis bought for her and dumped it on his desk. In late 2015, It is reported that the two exchanged bitter words, which prompted the management to cool matters by allocating them duties where they could not meet at any point.
Willis Raburu Videos
Willis Raburu Injures his Knee
Willis Raburu the comedian
Willis Raburu Contacts
Instagram: https://www.instagram.com/willisraburu/
Twitter: https://twitter.com/WillisRaburu
Facebook: https://www.facebook.com/WillisRaburuKenya
LinkedIn: http://ke.linkedin.com/pub/willis-raburu/76/123/761
Email: penwayne@gmail.com