As a former beneficiary of the much-needed HELB Loans, it is morally right to repay the same so that other students who come after you, benefit from the funding. Therefore, you will need to make sure that you regularly repay your HELB Loan. To make sure you are up-to-date with repayment, you will need to be checking your HELB Loan Balance from time to time.
You can check your HELB Loan Balance either via SMS or online.
How to Check HELB Loan Balance via SMS
For you to be able to check your Helb Loan balance via SMS, you first have to register for that service by sending the words REGISTER#ID No" to 5122 via SMS. e.g. (REGISTER#12345678).
Put the hash (#) sign between the word REGISTER and your ID Number.
After the registration or if you had already registered before, follow these steps.
Compose a new word in your SMS e.g. JOHNDOE
Type the hash sign (#)
Type your ID Number
Send the SMS to the number 5122
The message should look like this "JOHNDOE#12345678" then send to 5122
This SMS method will be useful mostly for those who register their HELB Loan details in HELB's site database using the exact phone number they will be using to check the HELB Loan balances with.
How to Register for HELB Loan Services Via Mobile Phone USSD
On your mobile Phone dial *642# and send.
Select entry no. 1 and send.
On the next interfaces supply your: First name, last name, National ID number, and date of birth.
Enter a PIN of your choice and confirm it.
You will receive a success notification saying, "Thank you for registering with the HELB mobile platform. You will receive SMS Confirmation Shortly."
How to Check HELB Loan Repayment Status Via Mobile Phone USSD
Dial *642# and send.
Select option no. 1 to log in.
Enter your HELB Registered PIN.
Select Option 2 for Loan Repayment.
The following Loan Repayment interfaces are displayed.
# Loan status
# Loan Mini-statement
# Loan balance
# Request information.
# Repay loan
How to Check HELB Loan Balance Online
Apart from the SMS method, there is the online method which is very convenient for those of us who belong to this digital generation.
For you to enjoy this service, you need a device with an internet connection. You also need to have the login details of your HELB account.
If you have forgotten your HELB Portal Password, you will need to reset it. If you are good to go, follow these steps below.
Login into your HELB loan Portal from this link HELB loan Portal
Click on 'Loan Reports'
Click on 'Statement'
To Print Click on 'Print', to view PDF Click on 'Generate PDF'
Once you clear your studies, HELB gives you a one-year grace period. This is the period you are expected to look for a job. After that year HELB expects you or your employer to start remitting the repayments promptly.
How to Check HELB Loan Clearance Certificate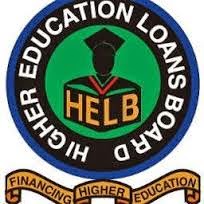 Login into your HELB loan Portal from this link HELB loan Portal
Click on 'Online Services'
Click on 'Clearance Certificate'
To Print Click on 'Print', to view PDF Click on 'Generate PDF'
These loans are for students joining public or private universities within the East African Community directly from high school either through the KUCCPS or as self-sponsored. Amounts awarded range between 35,000 minimum and 60,000 maximum based on the level of need.
The loan attracts the interest of 4% p.a and the students are required to repay their loans on completion of their studies.
Students are advised to apply at least one month before the opening date to allow ample time for processing and remittance. The application period is January through July every year.