The HELB Portal will help the Helb staff, the students and the general public to access all HELB facilities and communications. These are;
# Helb Extranet Login
# Helb Student Portal Login
# Reseting Forgot Helb Password etc
At the 'HELB Extranet Login' page, type your email address as your username and Password. The email address should be the one you registered within the first place.
To access your Student Login portal, follow this LINK
HELB Portal Registration Procedure
Once you land on the HELB Website www.helb.co.ke,
👉Click on "Student Portal" on the top right-hand corner of the website
👉Click "Register Here" to register your details which include (First Name, Middle Name, Last Name, *ID Number, *Valid Email Address, Password) and Click "Sign Up"
👉The *Activation Link is immediately sent to your personal email address.
👉Login to your personal email address to access the Portal *activation link and click on it.
👉Login to the HELB Portal from the activation link
👉Update Personal and Residence Details and Click "Save"
👉Choose Appropriate HELB Loan Product to Apply
Forgot HELB Password – How to Recover
Time needed: 5 minutes
How to recover forgotten Helb Student Portal Password
Step 1

If you have forgotten your HELB Student Login Password, Visit this LINK

Step 2

Click on "Forgot Password?" link

Step 3

Enter your email address to reset your password

Step 4

An activation link will be sent to your registered email address where you will be prompted to change the password
HELB Login Credentials Recovery/Update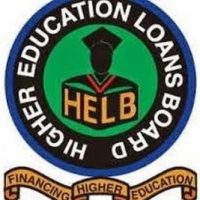 This recovery form is for users who want to recover their HELB Students' login Credentials or change their ID. No., email, or password.
To access the form there,
👉Click on "Unable to login?" link in the https://portal.helb.co.ke/auth/signin
👉Select ID. No. Or Email and Enter The Corresponding Value then click search
👉A popup window will appear telling you to confirm If The Following Details Describe You
Names:    ——
Phone No:    ——-
Email:    —–
Reg. No:    ——–
👉Click on the necessary option to proceed
👉Complete the options in the new window and recovery details will be sent to your email address