Sally Mbilu – Biography, Girlfriend, Willis Raburu, Age, Family
Sally Mbilu is a news reporter and an award winning and prolific journalist with seven years experience in journalism and community driven media work.
She was a news reporter with Citizen TV before leaving the Media House in Early 2016. She has topical expertise on Children Rights and Protection, Reproductive health, maternal health and public health. She is passionate about women empowerment, Environment issues and Education matters.
Sally Mbilu Education Background
Sally Mbilu attended Daystar University for her Bachelor of Arts (B.A.) degree in Broadcast Media and Public Relations from 2005 – 2008.
She was a Student Leader – Vice Chair – in-charge of Academic Affairs at Daystar University Student Association (DUSA).
Sally Mbilu job History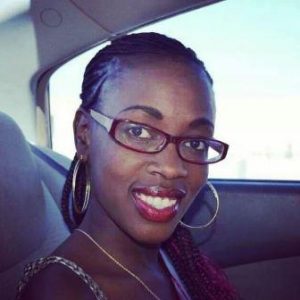 June 2009 – May 2016 Sally Mbilu was a news reporter at Citizen TV of Royal Media Services Limited. She was the person behind the Feature "Strength of a woman", that focused on women making a difference in their areas of influence.
From January 2009 – June 2009 she was a Sub-Editor for Digital Media at Royal Media Services Limited TV Station (Citizen TV) and 13 radio stations. She oversaw the Company's website content by drafting and editing web stories. She also established and maintained dialogue with existing and new audiences through social media platforms and accounts; Facebook, Twitter, Instagram, YouTube.
From July 2008 – December 2008 she was a Television News Reporter Intern at NTV, Kenya of Nation Media Group.
From January 2008 – December 2008 Sally Mbilu was a Public Relations and Events Management Intern at The Orange Company. The Orange Company is one of Kenya's premier Public Relations, Image, Entertainment & Events Company
Sally Mbilu Honours and awards
Best TV Journalist, Gender and Development Award by Kenya Media Network on Population and Development (KEMEP) annual awards in September 2014
International Award for Excellence in Journalism at International Journalism and Media Awards 2013 in Panama, Central America in October 2013.
Best Feature Award, Children Rights Media Awards in September 2012.
Journalist of the year, Annual Media Excellence Awards in December 2011.
Best TV Journalist, Population and Development Award by Kenya Media Network on Population and Development (KEMEP) annual awards in September 2011.
Best Environment Award and Children Rights Media Awards in October 2011.
Winner, Children and Youth Affairs Award by Media Council of Kenya (Annual Journalism Excellence Awards, 2015)
Sally Mbilu ex-fiance Willis Raburu
Willis Raburu made headlines back in 2014 when he went down on one knee in a fairy-tale like fashioned proposal at the very place in which he had his first date with girlfriend, Sally Mbilu.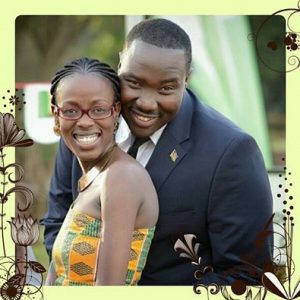 "It was at a waterfall, where we had our first date. She was extremely shocked and had mixed reactions, but I was very confident that she would say yes," Willis gave a detailed description of the magical moment.
But as life would turn out to be Sally Mbilu separated with his fiance of two years, Willis Raburu. Sources said the two decided to end their marriage after Willis discovered that Sally is older than him by 5 years while Sally accused Willis of not managing his weight despite being told, by even experts, the risks of being overweight.
Others say that Sally left Willis after she caught him red-handed in bed with another woman. But the truth in this latter allegation leaves many questions unanswered since it happened in 2016 and the actual separation happened in late 2015.
Willis Raburu and Sally Mbilu were both employees of Royal Media Services but colleagues say the two don't talk to each other anymore. More shocking is that Sally removed the Ksh. 100,000 ring that Willis bought for her and dumped it on his desk.
In late 2015, It is reported that the two exchanged bitter words, which prompted the management to cool matters by allocating them duties where they could not meet at any point.
Sally Mbilu Video
Sally Mbilu Contacts
Email: smbilu@gmail.com
Twitter: @SallyMbilu