Victor Munyaka – Biography, MP Machakos Town, Machakos, Wife, Family, Wealth
Victor Munyaka Profile
Victor Munyaka was born in 1964 in Machakos County. He is the MP for Machakos Town in Machakos County.
In March 2013, he was elected to the 11th Parliament on a Chama Cha Uzalendo party ticket in the CORD Coalition after failing to get a nomination in the WDM-K party.
In 2007 he clinched the Same post on an ODM-K party ticket.
In the National Assembly he is a member of the House Business Committee and Departmental Committee on Agriculture, Livestock and Co-operatives from March 2013
From 2007 he was a member of the Departmental Committee on Health and Agriculture, Livestock and Cooperatives Committee.
Victor Munyaka has spoken 234 times in Parliament since 2008.
Victor Munyaka Education Background
From 1970 – 1978 Victor Munyaka was a primary School Student at Metuma primary school.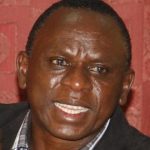 From 1979 – 1982 he was a Secondary School Student at Kabaa High School where he did his O levels.
From 1983 – 1984 he was a High School Student at Mangu High School where he did his A levels.
From 1986 – 1990 he was an undergraduate Student at the University of Nairobi pursuing Bachelor of Veterinary Medicine.
Victor Munyaka job history
Before venturing into politics, Victor Munyaka was a successful businessman operating an "agro-vet" business in Machakos town under the name "Ngelani Agrochemicals ltd". He has trained as a veterinarian.
Victor Munyaka fall out with Kalonzo Musyoka
In October 2015, Machakos Town MP Victor Munyaka told Wiper leader Kalonzo Musyoka he is to blame for their political differences.
Munyaka accused Kalonzo of deserting him "at the hour of need". He spoke at Katheka Kai Secondary School during a fundraising to buy a school bus.
"I have been accused of having deserted you but today I want the two of us to ask ourselves this simple question. Who deserted who?" Victor Munyaka told kalonzo. It is you who deserted me…otherwise the Machakos seat should be a Wiper seat," he said, referring to the party nominations of 2013.
Munyaka said he kept some political distance from Kalonzo because he betrayed their political friendship that began in 2007. He said he fears the Wiper leader will desert Machakos Governor Alfred Mutua, just as he did to him.
"I am reading signs that you now want to desert Mutua, which will be unfair," Munyaka said.
However, Kalonzo denied deserting Munyaka politically, saying he invested a lot in building him. "What my friend Munyaka wanted me to do in 2013 is give him a direct nomination of the party ticket, which was totally impossible," Kalonzo said.
Victor Munyaka attacks Kalonzo Musyoka for underdevelopment in Ukambani
Victor Munyaka reminded the former VP that the era of imposing leaders on the electorate in Ukambani is gone. The MP who has fallen out with Kalonzo said the people will no longer accept leaders, just because they are from the 'correct' party. "Leaders should stop misguiding the people by reading mischief whenever the President tours their regions.
President Uhuru has said it many times that he will develop all areas in the country, notwithstanding the regions' political inclination," the MP said.
Victor Munyaka said although Kalonzo's Wiper party still dominates the region, there is no development to show for the 28 years the former VP worked with successive governments of former Presidents Jomo Kenyatta, Daniel Moi and Mwai Kibaki. "He has nothing to show as an MP, cabinet minister and even as a Vice President. Let him point out what he did to the people of Ukambani," asked Victor Munyaka.
Victor Munyaka tells Machakos Governor to quit Wiper and form another party
In September 2015, Machakos Town MP Victor Munyaka urged Machakos Governor Alfred Mutua to quit Wiper and avoid the humiliation he was about to go through.
He said the party's decision to form a disciplinary committee was the beginning of Mutua being kicked out of WDM-K.
Wiper had accused the governor of working with Jubilee. Wiper party had also criticised his Maendeleo Chap Chap campaign.
"I urge Mutua to quit that party, which has run out of ideas and targets it's members championing unity and development for the people," Victor Munyaka said in Machakos.
Munyaka said Wiper leader Kalonzo Musyoka should quit politics as he has reached "menopause". He said Kalonzo is behind attempts to derail Mutua's development strategies, "which are transforming the county and Ukambani at large".
"Mutua has shown development can be achieved effectively and efficiently during the two years he has been in office," Munyaka said. He said Kalonzo has nothing to show for the more than 30 years he has held high positions.
Victor Munyaka video
Victor Munyaka Contacts
Post: Parliament Buildings Parliament Rd.
P.O Box 41842 – 00100 Nairobi, Kenya
Email: machakostown@parliament.go.ke, drvmunyaka@gmail.com
Telephone: 0722866988