Samuel Gonzi Rai – Biography, MP Kinango Constituency, Kwale County, Age, Wealth
Samuel Gonzi Rai profile
Samuel Gonzi Rai is the MP for Kinango Constituency in Kwale County, having served in this capacity from 1992. It is only in 1997 when he was edged out from the seat by Simeon M Mkalla.
In 1992 he vied and won on a KANU ticket, in 2002 and 2007, he vied and won on a FORD people ticket and in 2013 he vied and won on a TNA party ticket.
Gonzi Rai was Assistant Minister of Lands in the Kibaki Cabinet between 2008 and 2013.
Mr Gonzi Rai, who is the vice-chairman of Ford People,
Samuel Gonzi Rai has been Member of Departmental Committee on Defence and Foreign Relations in the National Assembly since 2013.
Samuel Gonzi Rai joins TNA Party
In October 2012, Kinango MP Gonzi Rai declared that he would ditch FORD People where he was the vice-chairman to support Uhuru Kenyatta's presidential bid if he fulfills promises he made to him.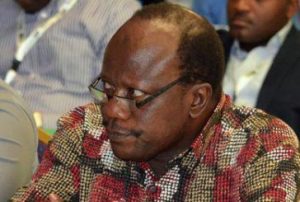 He said that one of the demands is that a member of his community should be appointed Kenya Ferry Services (KFS) board chairman.
"My move was based on the promises that the vacant KFS board chairman position should come to Kinango. "My other demand is that my people should be given top jobs in the various fields where they qualify. Unemployment has been a major problem among the Duruma people," Gonzi Rai said.
Samuel Gonzi Rai laziness in National Assembly
The Mzalendo Trust had released a list of the active and lazy MPs in Parliament in 2015. Mr. Gonzi Rai was listed as a repeat offender of the laziness in parliament crime. The Mzalendo Trust claimed that five MPs had never given any speech on the floor of the House in parliament. Samuel Gonzi Rai was one of them.
Samuel Gonzi Rai Contacts
Email: raigonzi@yahoo.com
Email: Kinango@parliament.go.ke
Telephone: 0721278296, 0722355499