Equity Investment Bank enters the Unit Trust Market
Equity Investment Bank enters the Unit Trust market with a near market leadership position from a return perspective. Commences daily yield reporting for its KSh. 2 billion funds under investment portfolio.
Equity Investment Bank (EIB) has hit the ground running in the mutual funds market with nearly KShs 2.04 billion funds under management, barely three months into the soft launch of unit trust products by its Asset and Wealth Management division.
Following closely on the Equity Bank market penetration strategy, EIB has developed unit trust products with an affordable entry premium from as a low as KShs 1000, as it seeks to demystify asset and wealth management, while encouraging a savings culture.
Equity Investment Bank Managing Director
Speaking, when he confirmed its continued success, EIB Managing Director, Irungu Nyakera, disclosed that the firm's Money Market and Balanced Fund unit trust investment products had been designed to provide further financial exclusivity for clients wishing to enjoy higher returns on their savings.
Equity Investment Bank mutual fund products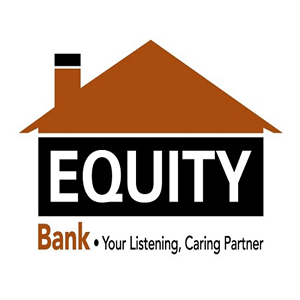 The mutual fund products by EIB, Nyakera said, provide a low denomination entry point with a KShs 1,000 minimum investment for both funds. This week, Equity Investment Bank commenced the publishing of its daily yields for the mutual funds as part of the standard regulatory requirements.
"At Equity Investment Bank, we are glad that our uniquely designed mutual funds have provided us with a solid take off momentum that will allow us to revolutionize the local Asset and Wealth Management market," Nyakera said. "Comparatively, the unique product features on our unit trust products has allowed us to claim a near market leadership slot from a return perspective."
Equity Investment Bank Money Market fund
Currently, EIB's Money Market fund stands at KShs 1.95 billion while the Balance Fund is at KShs 95.2million. The Managed Accounts comprising both equities and fixed income contribute an additional KShs. 1.09billion.
With a KShs 1,000 minimum balance tag, the EIB Money Market fund is geared at providing a high level of yields (10-15%) in the short term. To achieve this, the portfolio is invested in fixed income securities of various durations at attractive yields to ensure the return on the Fund is maximized.
Equity Investment Bank Balanced Fund
On the other end, the EIB Balanced Fund also with a minimum investment tag of KShs 1000 aims at realizing a reasonable level of current income and enhanced capital growth. This is achieved by investing in a diversified spread of equities and fixed income securities. The Equity Investment Bank Balanced Fund has a strong bias feature on equities and related securities offering long term value for an anticipated 15-18% return on investment yield. However, the Balanced Fund is presently more biased towards fixed income securities due to high yields and slightly negative performance of stock market.
Equity Investment Bank branches
Plans by Equity Investment Bank are at an advanced stage to avail the two funds countrywide as they are currently available only in Nairobi, across the Equity Bank branch network.
The two products are also currently available for Equity Bank Diaspora customers wishing to invest back home.
Equity Investment Bank Contacts
Alex Muhia
Equity Bank
Telephone: 0763 026 007
Email: Alex.Muhia@equitybank.co.ke
Alfred Ng'ang'a
Ogilvy Public Relations Ltd
Telephone: 0763 799069
Email: Alfred.Nganga@ogilvy.co.ke