Hassan Mohamed Mwanyoha – Biography, Profile, Matuga Constituency, Kwale County, Education, Political Career
Hassan Mohamed Mwanyoha profile
Hassan Mohamed Mwanyoha is the Member of Parliament for Matuga Constituency in Kwale County. He is a first time MP having tried parliamentary politics since 2002. He clinched this seat on an ODM ticket to represent the people of Matuga Constituency in the Kenya National Assembly.
In 2007 he lost the Matuga MP seat to his rival Chirau Ali Mwakwere but contested the election results. The by election was held in July 2010. Former Transport Minister Chirau Ali Mwakwere has been re-elected as Matuga MP after winning that by-election.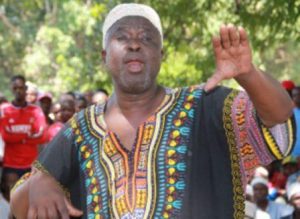 Mwakwere who was vying for the seat on a PNU ticket garnered 16,350 votes against his closest opponent Hassan Mohamed Mwanyoha's 10, 887 votes. Coming in third was United Democratic Movement's Kassim Sawa Tandaza who got 5,165 votes while the youthful new comer Isaac Mutula Masila of Labour Party of Kenya got a paltry 134 votes.
A shattered Hassan Mohamed Mwanyoha could barely speak as he conceded defeat before the last two ballot boxes were counted. Hassan Mohamed Mwanyoha was tipped to win the by election as a result of the intense campaign done in the two last weeks and the euphoria over the ODM campaign antics led by party heavy weights.
In the National Assembly Hassan Mohamed Mwanyoha has been a member of Joint Committee on Parliamentary Broadcasting and Library since.
Hassan Mohamed Mwanyoha profile beats up a man in Likoni
On June 2015,  Police in Mombasa interviewed  Matuga MP Hassan Mohamed Mwanyoha over an incident where a petrol station staff member was allegedly assaulted when he blocked a vehicle from overlapping near the Likoni Ferry Channel.
Eyewitnesses said the ODM lawmaker had just disembarked from the ferry when he found his car trapped in the traffic snarl-up, forcing him to try alternative routes only to find the entry to a nearby Total petrol station blocked.
One of the occupants of the MP's vehicle exited and started removing the tyres that had blocked the entrance, only to be confronted by a guard who inquired why he was doing so without asking for permission.
"It was at this juncture that the man started raining slaps and kicks before being joined by the MP's driver who also kicked the guard, sending him falling to the ground," the witnesses said.
Matuga MP Hassan Mohamed Mwanyoha had been the Councillor of Tiwi Ward for 15 years on a KANU ticket before 2002.