Richard Makenga Katemi – Profile, MP Kaiti, Makueni, Wife, Family, Wealth
Richard Makenga Katemi profile
Richard Makenga Katemi was born on 12 September 1960 in Kaiti, Makueni County, Kenya.
He is the Member of Parliament for Kaiti Constituency in Makueni County. He was elected to the 11th Parliament on a Wiper Democratic Movement Kenya (WDM-K) ticket in the CORD Coalition in March 2013.
He was elected Member of National Assembly after many unsuccessful attempts to clinch the seat, taking over from Gideon Ndambuki who had quit the parliamentary race to run for Makueni Senator seat in the same general election but lost the Wiper Democratic Movement ticket to the late Mutula Kilonzo who would eventually be elected senator.
In the National Assembly, he is a member of Board of Directors of Departmental Committee on Education, Research And Technology since March 2013.
Makenga Katemi has spoken 192 times in Parliament since March 2013.
Richard Makenga Katemi Education Background
From 1965 – 1974 Richard Katemi was a Primary School Student at Kyanga-Ilima Primary School.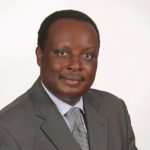 From 1975 – 1978 he was a Secondary School Student at Pumwani Secondary School.
From 1980 – 1982 he was a Student Nairobi School of Aviation.
From 2008 – 2009 he was a Student of Kenya Revenue Authority Institute
He has undergone trainings in dangerous cargo at Freight International (FIATA) and also training in Customs evaluation/ Capacity building at JICA/ Kenya Revenue Authority.
Richard Makenga Katemi Job History
In 1990 he started Private business and became a Businessman in the Clearing and forwarding sector.
Richard Makenga Katemi road projects
In January 2014, Makueni Kaiti MP Richard Katemi asked the national government to make Katumani-Wote road a highway.
Speaking at Kola market on the boundary of Makueni and Machakos counties during the carpeting of the road Makenga said: "The government should consider this road a highway. It is going to help Machakos and Makueni residents." He said through his efforts, the national government agreed to give money for the repair of the road, which had many potholes.
Richard Makenga Katemi Video
Richard Makenga Katemi Contacts
Email: richardmakenga@yahoo.com
Facebook: www.facebook.com/richardmakenga
Phone: 0722525327
Twitter: @richardmakenga