Daniel Maanzo – Profile, MP Makueni Constituency, Makueni County, Wife, Family, Children, Age, Wealth
Daniel Maanzo profile
Daniel Maanzo full name is Daniel Kitonga Maanzo was born on December 12, 1971 in Yekanga village, Makueni County, Kenya.
He is the Member of Parliament for Makueni Constituency in Makueni County. He was elected to the 11th Parliament on a Wiper democratic Movement Kenya (WDM-K) party ticket in the CORD Coalition in March 2013.
In the National Assembly he is a member of the Departmental Committee on Agriculture, Livestock and Co-operatives since March 2013.
Daniel Maanzo has spoken 400 times in Parliament since March 2013.
Daniel Maanzo Education Background
Daniel Kitonga Maanzo attended Starehe Boys Center for his Secondary education and afterwards Joined the University of Nairobi to study Law (LLB)
Daniel Maanzo Job History
Daniel Maanzo is the founding partner of M/S MAANZO & CO. ADVOCATES located at Muindi Mbingu St, Nairobi, Kenya. He is an Advocate of the High Court of Kenya.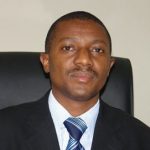 From March 2008 – December 2008 he was a Secretary at the Ministry of Youth and Sports.
From December 2008 he was a secretary at the Ministry of Cooperative Development and Marketing.
He was the Chairman of Orange Democratic Movement Party Of Kenya.
Daniel Maanzo is a Council member of the Cooperative University College, Member of Makueni Fruit Processing Cooperative, Member of BOG Ngara Girls Secondary School, Member of Advisory Committee Starehe Boys Center, Member of BOG Makueni Girls School, Member of BOG Yekanga Secondary School (my village school), Member of Yekanga Farmers Irrigation Cooperative.
Daniel Maanzo ran away with ODM Kenya certificate in 2007
Daniel Maanzo is a cunning man who ran away with the Registration Certificate of the initial ODM-Kenya Party, leaving Raila Odinga partyless towards the 2007 elections.
He used this party to sponsor Kalonzo Musyoka for elections as the President of Kenya. However in 2008 he and Prof. Julia Ojiambo sued Kalonzo over a party MPs nominations row. They branded Kalonzo Musyoka the traitor-in-chief for reneging on his earlier promise to nominate them to parliament.
ODM Kenya chairman Daniel Maanzo and Julia Ojiambo have moved to court to sue vice president Kalonzo Musyoka, two nominated MPs and ECK for failure to nominate them to the 10th parliament. ODM-Kenya nominated Mr Mohammed Affey from North Eastern and Ms Shakira Omar from Coast.
They claim the move by Kalonzo in allocating the two slots to Shakila Abdalla and Mohamed Abdi Afayei is contrary to the constitution of the party. The two want the high court to stop ECK from forwarding the names of the two nominees to the president for gazettement.
They also claim that the party had nominated them only to shortchange them by nominating other people. They added that only the party's NEC had the mandate to nominate individuals and not the party leader. The two also argue that Kalonzo had turned them down even after promising to nominate them in public.
Daniel Maanzo attacked in his Kisembe Kipevu Karen Hardy home
Makueni MP Daniel Maanzo and his wife were attacked and injured by thugs at their Hardy estate, Nairobi. The two were admitted in hospital for treatment after the attack in which they were robbed of their cash and valuables.
Police said the attack took place at about 3 am as the MP and his family were sleeping. The gang of four first smashed a pane of a kitchen door before they grabbed a house girl who was sleeping there and ordered her to open the other rooms. They were interested in cash and other valuables including mobile phones.
Witnesses said the MP had head injuries while his wife had facial and other bodily ones. Mr Maanzo said the thugs hit him on the forehead with a small axe when he tried to wake up from his bed. His wife was also hit twice on the head as she tried to raise alarm. She sustained deep cuts at the back of her head and one on her left cheek.
Though Daniel Maanzo said that he still could not determine the motive of the attack, he could not relate it with a political motive.
Daniel Maanzo wife, Family, Home
Daniel Maanzo is married to Ms Catherine Mutheu Mwia. They live with their children in Kisembe Kipevu Karen Hardy, Nairobi.
Daniel Maanzo video
Daniel Maanzo Contacts
Address: Muindi Mbingu St, Nairobi, Kenya
Phone:+254 20 313082
Email: maanzolawyer@gmail.com
Telephone: 0722529799