Patrick Mweu Musimba – Biography, MP Kibwezi West, Makueni, Wife, Family, Wealth
Patrick Musimba Profile
Patrick Musimba full name is Patrick Mweu Musimba. He was born on 5th January 1973 in Kibwezi in Makueni County in Kenya.
He is the MP for Kibwezi West Constituency in Makueni County. He was elected to the 11th Parliament in March 3013 as an independent candidate. With no party affiliation. His election was however nullified but still recaptured the same seat beating his arch rival Kalembe Ndile of TIP.
In the National Assembly he is a member of the Departmental Committee on Health.
Patrick Musimba has spoken 187 times in Parliament since March 2013.
Patrick Musimba Education Background
Dr. Patrick Mweu Musimba holds a Doctor of Philosophy Degree (PhD) in Entrepreneurship and Enterprise Development from Jomo Kenyatta University of Agriculture and Technology.
He has a Master of Science Degree (MSc.) in Entrepreneurship from the JKUAT majoring in Technology Development and Innovation for Small Scale Enterprises and a Bachelor of Commerce Degree (B.Com) from University of Nairobi majoring in Finance.
Patrick Musimba job History
Dr. Patrick Musimba is the Chairman of Musimba Investment Group with interests in Technology, Security, Agro business, Mining, Energy, Sports promotion and Ecotourism with an international reach.
He is the Managing Director of Porting Access Kenya Ltd, a company that was tasked by the CCK to effect the Mobile Number Portability in Kenya in 2011.
Patrick Musimba beats CORD Coalition single handed in Kibwezi West elections
In March 4 general Elections IEBC declared Dr. Patrick Musimba winner with 17,174 votes against Mr Kalembe Ndile's 16,975  a difference of 199 votes.
When Kalembe Ndile petitioned the results in the High Court and a recount was ordered, new figures gave Mr Ndile a victory but this time with 16,930 votes against Dr Musimba's 16,909, a difference of only 21 votes.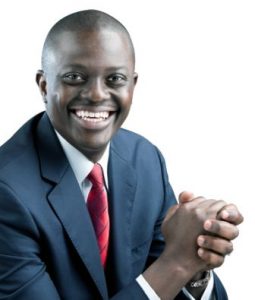 After October 2013 by-elections Patrick Musimba beat Kalembe Ndile again with 175 after he lost by votes after garnering 17,103 votes.
Dr Patrick Musimba had done his campaigning out of the limelight, away from his opponents and the media. One strategy that appeared to have worked was the establishment of development committees in the location of every polling station in Kibwezi West. Fashioned like saccos, some of the vibrant committees had as few as 600 members. This made it possible for Dr Patrick Musimba 'to talk and feel' the voters almost daily.
In Patrick Musimba they saw not just a leader but a member of their rural development committee. The leaders of these committees conducted regular meetings with the members, and this paid off for Dr Patrick Musimba.
So as Cord leaders and Mr Ndile criss-crossed the constituency addressing well-attended meetings, Dr Patrick Musimba was leading quiet campaigns to keep his voting block intact.
Kalembe Ndile's over-confidence also cost him victory according to analysts. And rivalry among Wiper Party leaders is also said to have contributed to Cord's failure to secure Kibwezi West.
Nearly three quarters of the assembly members openly campaigned for Mr Patrick Musimba and joined his celebration party soon after his victory was made evident.
Asked how as an independent candidate he put up such a good fight to beat the Cord coalition complete with its heavyweights, a smiling Mr Musimba said: "In the bigger picture I see I belong to coalition that is Kenya; it is the best coalition to be in," he said.
Patrick Musimba censor motion against National Assembly Speaker Justin Muturi
In March 2015, a censure motion was moved by Kibwezi West Member of Parliament Patrick Musimba who was accusing Muturi of failing to protect the dignity, integrity and honour of the House by using discourteous language against members.
"Noting with concern that the Speaker of the National Assembly Hon Justin Bedan Muturi, has and continues to degrade the character and the ability of the honourable members of this August House through making of contemptuous, malicious and unfounded allegations against them, aware that the said allegations have eroded the collective dignity, esteem and honour of members of Parliament in and out of the House, this House expresses its displeasure and disappointment in the conduct of the Speaker and censures him," read part of the motion.The motion was however defeated by Jubilees Alliances tyranny of numbers in the National Assembly.
Patrick Musimba's company sued in court over a Ksh. 300 million debt by Nokia Corporation
In 2011, Leading mobile phone supplier Nokia Corporation took Musimba Investments Ltd to court, demanding Sh322 million for phones and accessories supplied to the firm.
The dispute arose from a supply agreement entered on December 13, 2005 and January 21, 2006. Nokia says it appointed Musimba Investments as a dealer to distribute mobile phones and accessories in Kenya and thereafter remit sale proceeds to the supplier.
The Finland-based firm contends that by May 29, 2008, Musimba Investments was holding $3.75 million, an amount that continues to accrue interest at 11 per cent per annum – being the agreed late payment penalty.
Nokia, through Mr Gerard John Brandjes, the firm's general manager in charge of East Africa, wanted the court to order the dealer to pay the amount together with interest.
But Musimba Investments, through the MD, Patrick Musimba, wanted the dispute referred to an arbitrator. Reports indicated that Patrick Musimba had used that money to invest in the Mobile number portability project which was a total failure.
Patrick Musimba court battle with Safaricom over mobile number portability (MNP)
In 2011, Safaricom obtained orders barring Porting Access Kenya, a company associated with Mr Patrick Musimba, from making statements against the mobile services firm in regard to MNP.
The orders, issued barred the porting agent from publishing statements accusing Safaricom of sabotaging the mobile phone number portability process.
Meanwhile, Mr Patrick Musimba and Porting Access Kenya have been restrained from making statements linking Safaricom to the porting process and from publishing or causing to be published any words and statements accusing, or linking the firm to sabotaging the MNP process.
MNP is a process through which subscribers move from one operator to another while retaining numbers and contacts of their phone books.
Patrick Musimba Video
Patrick Musimba Contacts
Email: patrick@musimba.co.ke
Web: http://www.patrickmusimba.co.ke/
Telephone: 0722519776