Jessica Mbalu – Biography, MP Kibwezi East, Makueni, Wife, Family, Wealth
Jessica Mbalu profile
Jessica Mbalu full name is Jessica Nduku Mbalu. She was born on 23 August 1976 in Kibwezi, Makueni County in Kenya.
She is the Member of Parliament for Kibwezi East Constituency in Makueni County. She was elected to the 11th Parliament in March 2013 on a Wiper democratic Movement Kenya (WDM-K) party ticket in the CORD Coalition.
In the National Assembly she is a member of House Business Committee from March 2013.
Jessica Nduku Mbalu has spoken 218 times in Parliament since 2013. According to her, she intends to serve for two terms as MP.
Jessica Mbalu Education Background
Jessica Mbalu was a Primary School pupil at Ituumo Primary School. She thereafter joined Muvuti Secondary School.
She hold a Bachelors degree in Finance from the University of Nairobi, a Master's degree in Strategic Management from the same university and she is pursuing her PhD in strategic management, but slowly due to political commitments.
Jessica Mbalu job History
Jessica is a founder Member of Kibwezi East REACH programme.
Before 2013 she was a part-time lecturer at Catholic University.
She is the Chair, Board of Governors of St. Mary's Girls – Kinyambu, Makueni
Jessica Mbalu Husband, Family, Children
Jessica has been married for close to 14 years to her husband who works in the legal sector. She is a mother of two sons.
Jessica Mbalu Kissing in Parliament incidence
In November 2013, Jessica Mbalu notified the Speaker about the mix-up in cardinal directions, and insisted that the House records be corrected to show that the kissing reference had to do with her colleague from Kibwezi West, Dr Patrick Musimba. "It is possible that you were referring to my colleague from neighbouring constituency who was receiving congratulatory messages from his colleagues in the House following his successful re-election through a by-election," Mbalu said.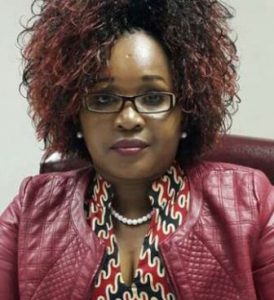 Mbalu lamented that the reference to her constituency in the same line with kissing was "causing anxiety, excitement and concern" among her constituents. The MP, who sits in the Speakers' Panel and moderates debate on behalf of the Speaker, pleaded with Muturi to effect the correction to the official records of the House to make sure that they show she was not anywhere near where the alleged kissing was taking place.
"I know that your intention was in good faith and was meant to enforce Standing Order 104 which prohibits members from crossing from one place to another and maintain decorum at all time," Mbalu told Muturi.
Jessica Mbalu sought correction to the records of the House, perhaps, aware of the political damage such comments could have on the campaign trail, if they stay in the records of the House.
Kikuyu MP Kimani Ichung'wa had hugged Kibwezi west MP Patrick Musimba to congratulate him for his reelection.
The Hansard was corrected thereafter to remove the reference of Kibwezi Est MP in the incidence.
Jessica Mbalu Video
Jessica Mbalu Contacts
Email: jessykiko@yahoo.com
Telephone: 0722869530