Remmy Majala Profile
Remmy Majala full name is Rehema Majala. She was born and brought up in Taita Taveta County.
Remmy is a News Anchor and Reporter At K24 TV of Mediamax Network Limited. She has worked with the Media House from October 2008 till now. She host the famous K24's Arena 254 a show that talks about Music, Media personaliteis and entertainment in Kenya.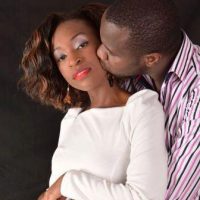 Remmy Majala has been a darling of the viewers of K24 TV from her sultry looks and figure. She is a beautiful lady.
The lucky man behind this elegant lady is James Smart whose full name is James Obuya Smart. He is an English News Anchor with KTN TV.
Rehema Majala and James Obuya Smart have been an item for quite some time now and that has been a fact that they along with their supporters and fans have celebrated. James Smart has been in the Media Industry since 2007 while Remmy has been an anchor since 2008.
It is through this media circles that the two screen sirens got an opportunity to meet and begin a chemistry that culminated into marriage.
But other than that, not much else is known about their personal lives and the status of their relationship. James and Remmy usually portray their romance in public a behaviour that has received its fair share of criticism and approval from the public.
Relationship pundits say that the most stable relationships are the ones that no outsider knows about while others say that as public figures James Smart has to protect his wife from the hawk-eyed audience.
Remmy Majala son
Remmy Majala and James are blessed with a boy called Riley Kwamusonzi. The young boy is handsome.
Remmy Majala Video
Remmy Majala Contacts
Twitter handle:@Remmymajala
Twitter site: https://twitter.com/remmymajala
Linkedin: https://ke.linkedin.com/in/remmy-majala-7123b726
Email: remmymajala@gmail.com