Rachael Nyamai – Profile, MP Kitui South Constituency, Education, Son, Daughter, Contacts, Life History, Net worth, Video
Rachael Nyamai profile
Rachael Nyamai was born on 28 August 1976 in Kitui County. She is the Member of Parliament for Kitui South Constituency in Kitui County.
She was elected to the 11th Parliament in March 2013 on a NARC party ticket in the Jubilee Coalition. Her predecessor to the same seat is Issac Mulatya Muoki.
In the National Assembly she is a member of Liaison Committee, House Business Committee and Departmental Committee on Health
Rachael Kaki Nyamai has spoken 1098 times in Parliament since March 2013.
Rachael Kaki Nyamai Education Background
Rachael Kaki Nyamai was a Primary School student at Kyatune Primary School. She afterwards joined Muthale girls high school for her Secondary School education.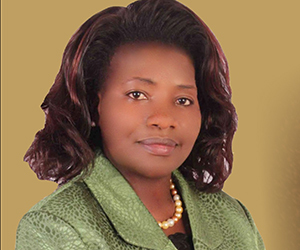 She Joined Kenyatta University for her Bachelor of Education Degree and later Sociology of Education degree
In 2010 she attained her PhD in Global Health at the University of Aarhus, Denmark.
Rachael Kaki Nyamai Job History
Rachael Kaki Nyamai was a lecturer at Kenyatta University prior to joining elective politics in 2013.
She was also a lecturer at South Eastern University College in Kitui County between 2011 and 2012.
Rachael Nyamai arrests a blogger for criticizing her on Facebook
In 2014, Mr Mbuvi Kasina, a resident of Kanziko Location, was arrested by police with orders from Rachael Nyamai. Mr Kasina claimed his problems were a result of his demand for accountability in the management of money in the Kitui South Constituency Development Fund.
The arrest came just a day after he was served with court orders gagging him.
Mr Mbuvi Kasina was picked up by detectives in Kitengela as he prepared to challenge the court orders restraining him "from posting offensive statements" on Kitui South MP Rachael Nyamai on Facebook.
Rachael Nyamai Contacts
Email: rkakinya@yahoo.com
Telephone: 0720451803