Lawrence Mpuru Aburi – Profile, MP Tigania East Constituency, Meru County, Education, Age, Children, Son, Daughter, Contacts, Life History, Business, Wealth, Video
Lawrence Mpuru Aburi Profile
Lawrence Mpuru Aburi was born on 01 March 1962 in Tigania, Meru County. He is the MP for Tigania East Constituency in Meru County.
He was elected to the 11th parliament on an ODM Party ticket in March 2013. He garnered more than 16,000 votes, with his closest rival Jacob Mati garnering close to 12,000 votes.
In the National Assembly he is a member of Departmental Committee on Lands and Natural Resources and Departmental Committee on Energy, Communications and Information from March 2013.
Lawrence Mpuru Aburi has spoken 87 times in Parliament since March 2013 until April 2016.
Lawrence Mpuru Aburi education Background
Lawrence Mpuru Aburi attended Mutiwa Primary School after which he joined Thika Academy in 1979.
Lawrence Mpuru Aburi Political Career
In 1992 Mpuru Aburi vied for the local Mikinduri councillor's seat and won on  a Ford Kenya ticket in the then DP zone.
He also contested for the Tigania East Constituency seat in 2002, he lost to Peter Munya, now Meru Governor, with 130 votes. He would repeat the close contest in 2007 losing to Munya again, but this time with only 80 votes.
Lawrence Mpuru Aburi history of rebellion to authority in the 1980s
In the 1980s, Lawrence Mpuru Aburi was a thorn in the flesh of chiefs in Tigania East. When not cutting trees and selling timber, he would have some of them sacked.
If he wanted a chief sacked, Mpuru Aburi would drive his rickety pick-up into a chief's home, ride on the back and start chewing miraa.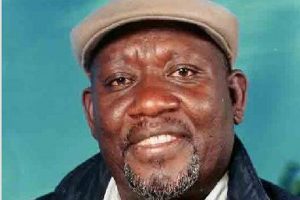 The information would fly into Mikinduri divisional headquarters that chief so-and-so has hosted Mpuru and has been bribed to keep him in the timber business.
At least two chiefs were sacked this way as former Internal Security minister Jackson Kalweo sought to protect his region from dissent.
Two other chiefs got wind of Mpuru Aburi's uninvited visit to their homes. Each ran to the DO's office to report that the "timber madman" was at his home and that the chief was not party to that visit.
At the national level, he came to be known as Jaramogi Oginga Odinga's pointman in the early 1990s and later his son's Raila Odinga's.
To further frustrate chiefs' work, Mpuru Aburi, whose father died when he was only three years old, vied for the local Mikinduri councillor's seat in 1992 and won on a Ford Kenya ticket in the then DP zone.
The MP, one of the two ODM MPs in the entire Mt Kenya region, is a classic example of going against the grain, and most often failing and being satisfied with it.
"I don't follow people. People follow me. Politically speaking, I am 'consistently consistent,'" says Mpuru Aburi, a teetotaler.
To many, Mpuru Aburi can pass as a modern day heckler, a charge he does not entirely deny. He led his first heckling squad in a 1980 rally in Thika.
"I heckled Zachary Gakunju when they were fighting with Ngengi Muigai. When Ngengi learnt of it, he gave me Sh100. I used it to clear my school fees," says Aburi, then 17.
He was once jailed for three months for publicly opposing the purchase of the presidential jet in the 1990s.
Lawrence Mpuru Aburi for ODM Chairman in 2014
In January 2014, Tigania East MP Mpuru Aburi had declared his candidature for the position of chairman of opposition party, ODM.
Mr Aburi handed in his application to the party's executive director Magerer Lang'at at Orange House in Nairobi.
The elections were however marred by chaos from the famous 'Men in-Black'
Lawrence Mpuru Aburi Raila Odinga Twin Brother
Meru Senator Kiraitu Murungi revealed that at one time, he mistook Tigania East's ODM MP Mpuru Aburi, for a Luo.
Mpuru Aburi bears a striking resemblance to ODM leader Raila Odinga. Mpuri has always accompanied Raila in his Meru trips, and that has only helped fuel rumours that he may actually be Raila's step brother. However, the two just resemble each other, with probably no blood relation between them.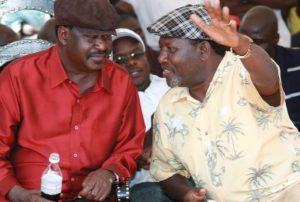 Senator Kiraitu Muringi, speaking in Mikinduri in Mpuru Aburi's constituency said: "The first time I met him, I thought he was a Luo because he looked like one. But I am proud of him because he is a champion. He has been tear-gassed at rallies (during the one-party era)," Kiraitu said.
In the late 1980s he was tortured in Nyayo chambers, taken to prison in Machakos, then transferred to Kamiti.
Mpuru Aburi says Raila's father, the late Jaramogi Oginga Odinga is his political mentor. "In 1991, Jaramogi told me to always speak my mind without fear when I see my people being impoverished by anybody, including the government," said Aburi who for a long time fought for political supremacy with Governor Peter Munya.
In 1997, when Raila stood for President, Mpuru Aburi chose to dedicate all energy to the bid. Instead of defending his seat, he chose to be Raila's presidential co-ordinator in the Meru region. For this, he was rewarded with a nomination to Meru County Council in 1998.
"Raila is like my brother. His father loved me. And he, too, loves me. I love them both. Our blood just mixes well," he says. Aburi never supported former president Mwai Kibaki. "I don't like his style of leadership. He doesn't seem to know people and just passes them," says Aburi.
Even when Raila joined Kibaki in 2002, Mpuru Aburi did not join Narc. He gave Raila "a political break" and vied for the Tigania East seat on a Kanu ticket.
"I severed my links because he had joined Kibaki. It is the only time I defied Raila," says Aburi.
Exit Kibaki, enter Uhuru. "I like Uhuru. At least, he calls me by my name. He knows people. It is gratifying to be called out by a big and famous man," he says with a chuckle.
Lawrence Mpuru Aburi joins Jubilee Coalition
Mpuru Aburi had in recent times shown political disconnect with ODM, the party that sponsored him to parliament, claiming 'if you can't beat them join them' when he pledged to work with the Jubilee government alongside another Meru ODM legislator, Kubai Iringo of Igembe Central.
"There is a time for politics and development, this is the time for development and we do not need to keep singing ODM, ODM, ODM whereas we were defeated, If you cant beat them, join them and that's why I decided to work with the government and attain development for my people", Aburi said at a fundraising in Meru in a meeting that Ruto was the Chief Guest.
Lawrence Mpuru Aburi allegedly buys a chopper
In 2013, There were rumours in parliament especially from ODM MPs that Mpuru Aburi was buying a private chopper. This caused disquiet because some ODM MPs were also eyeing the ODM party executive positions in early 2014 ODM party elections. Mpuru Aburi wanted to ODM Party Chairmanship. However he did not deliver a chopper.
In early 2016, Mpuru Aburi had another chopper incidence where he found himself in trouble with some MPs after he failed to keep his promise.
Reportedly, he had promised to lend some of his colleagues a chopper, one which he made them believe he owns, for a weekend trip to Mt Kenya. He told them not to bother looking for a chopper as he would organise everything.
Unknown to the MP, the particular chopper he hoped to use was unavailable as it had been leased out to another client. The MPs were surprised on reaching Wilson Airport to find no chopper. In an attempt to calm them down, Mpuru told them that it had left for a few errands and it would be flying back in a short while.
The MPs waited for it for almost half of the day, before giving up and leaving Mpuru to continue waiting. His attempt to apologise fell on deaf ears, with the lawmakers refusing to hear anything, saying he should have informed them on time "without wasting their whole day there".
Lawrence Mpuru Aburi Family
Mpuru Aburi is the son to Aburi Naiture, a community leader who had three wives, Aburi was the only child of his mother. His father died when he was only three years old.
Lawrence Mpuru Aburi wife, Children
Mpuru Aburi is married to Agnes Kajuju, with whom he has three children.
Lawrence Mpuru Aburi Wealth, Businesses, Investments
Mpuru Aburi is the owner of Bunyala Timber in Nairobi. Aburi also has invested millions in Thiiri FM, a community radio station based in Meru town.
Aburi owns 11 acres of miraa. He is also into bitumen business in South Sudan.
Lawrence Mpuru Aburi Video
Lawrence Mpuru Aburi Contacts
Email: mpuruaburi@yahoo.com
Telephone: 0722741731
@tiganiaec on Twitter