Abdul Rahim Dawood – Profile, MP North Imenti Constituency, Meru County, Education, Age, Children, Son, Daughter, Contacts, Life History, Business, Wealth, Video
Abdul Rahim Dawood profile
Abdul Rahim Dawood Was born in Maua Kenya in 1966. He is the Member of Parliament for North Imenti in Meru County. He was elected to the 11th Parliament in March 2013 on an Alliance Party of Kenya (APK) ticket.
His predecessor in the seat was Silas Muriuki.
According to the poll results, Silas Muriuki garnered 24,391 votes compared to Rahim Dawood who won by a difference of 3,429 votes garnering 27,820.
The North Imenti seat was hotly contested between the TNA party and the Alliance Party of Kenya where it was anticipated that the APK party would sway a majority of decisive voting.
In the National Assembly Rahim Dawood is a member of the Procedure and House Rules Committee and also a member of the Departmental Committee on Finance, Planning and Trade.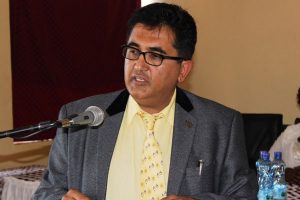 Abdul Rahim has spoken 336 times in Parliament since March 2013 until April 2016.
Before being elected the MP, Rahim Dawood was previously the Commercial ward councilor in Meru from 2007 till 2013.
Abdul Rahim Dawood Educational Background
Abdul Rahim Dawood went to Meru Primary School, where he sat his Certificate of Primary Education (CPE) in 1973 before joining the Aga Khan Academy in Nairobi for his O and A levels.
He later went to Britain for mathematics, statistics and computer studies for a year before returning to Meru, where he took over his family's business in 1986.
Afterwards he enrolled for a B.A. Accounting and Finance degree in Kenya Methodist University (KEMU) and later enrolled for M.A. Finance in the same university and graduated in 2013.
Abdul Rahim Dawood Wealth, Awards, Businesses, Properties
Abdul Rahim Dawood has received numerous awards, among them the Head of State Commendation (HSC) from President Mwai Kibaki in 2005, and the Distinguished Service Medal from President Daniel arap Moi in 1996.
His has built a renal unit and ward at the Meru Referral and Teaching Hospital, a kitchen at the Meru Women's Prison, a dormitory at Kaaga School for the Mentally Handicapped, and watering points at Gakoromone and Shauri Yako slums.
He owns several properties in Meru town. Apart from Blue Towers hotel whee his office is located, Dawood has a number of commercial buildings within the central business district, some of which house major banks and supermarkets.
Abdul Rahim Dawood Wife, Family, Children
Abdul Rahim Dawood Lives in Milimani Estate Meru with Wife is Hawa Musani Dawood, two children Tania Dawood and Alisha Dawood
Abdul Rahim Dawood Video
Abdul Rahim Dawood
Email: rahimdwd@yahoo.co.uk,
Telephone: 0722513900