Joseph M'eruaki M'uthari – Profile, MP Igembe North Constituency, Meru County, Education, Age, Children, Son, Daughter, Contacts, Life History, Business, Wealth, Video
Joseph M'eruaki M'uthari Profile
Joseph M'eruaki M'uthari was born in Igembe in Meru County. He is the member of parliament for Igembe North Consttuency in Meru County.
He was elected to the 11th Parliament on a TNA (The National Alliance) Party Ticket in March 2013. His predecessors on the same seat were Richard Maoka Maore from 1992 to 2007 and Ntoitha M'mithiaru from 2007 to 2013.
In the National Assembly he is a member of Departmental Committee on Education, Research And Technology from March 2013.
Joseph M'eruaki M'uthari has spoken 446 times in Parliament from March 2013 to April 2016.
Joseph M'eruaki M'uthari Education Background
M'eruaki M'uthari attended Mutuati Secondary School and later joined Moi University as an Undergraduate Student
Joseph M'eruaki M'uthari Job History
1992 → 1993 he was a volunteer at Association of Volunteers Service International.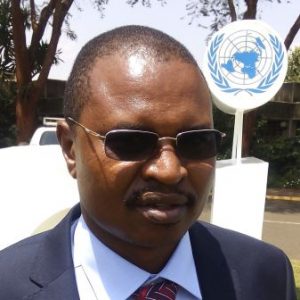 1995 → 2006 he was the Executive Director of Kamurugu Agricultural Development Initiative.
2006 → 2012 He was a Development Consultant at Dom Caritas Meru – Social Development
Joseph M'eruaki M'uthari on FGM – Female Genital Mutilation
In 2009, M'eruaki M'uthari and Martin Koome were coordinators of a program in Meru aimed at giving the girl-child an alternative rite of passage other that Female Genital Mutilation.
The Catholic Diocese of Meru was giving girls a chance to make the transition to adulthood without participating in the traditional tribal rite of female circumcision, sometimes referred to as genital mutilation, a practice that carries the risk of disease and death.
Workers in the Diocese of Meru had developed a ritual called "An Alternative Rite of Passage," which formally marks a girl's passage into adolescence by including some of the elements from the traditional rite. In other areas of Kenya, programs to stop the circumcisions have not succeeded, so Meru diocesan officials decided to begin
slowly.
Hon. M'eruaki M'uthari and Martin Koome, coordinators of the program, said they spoke with community leaders, members of the councils of elders, parents and the girls themselves to make sure that the people knew that the diocese did not wish to condemn the culture but rather to affirm it, without compromising ethical principles or standards of public health.
Joseph M'eruaki M'uthari video
Joseph M'eruaki M'uthari Contacts
Email: josephmeruaki@yahoo.com
Telephone: 0735196588