Cyprian Kubai Iringo – Biography, MP Igembe Central Constituency, Meru County, Wife, Family, Wealth, Bio, Profile, Education, children, Son, Daughter, Age, Political Career, Business, Video, Photo
Cyprian Kubai Iringo Profile
Cyprian Kubai Iringo was born in Igembe in Meru County. He is a Member of the National Assembly representing Igembe Central Constituency from March 2013.
He was elected to the 11th Parliament on an ODM ticket (CORD Coalition) in the middle of a pro Jubilee region.
He joined ODM (Orange Democratic Movement) on 8th February 2013.
Cyprian Kubai Iringo is a member of Departmental Committee on Finance, Planning and Trade from March 2013.
Cyprian Kubai Iringo has spoken 462 times in the National Assembly since March 2013.
Cyprian Kubai Iringo support of the Jubilee Coalition
In December 2013, Jubilee leaders have dared ODM to expel Cyprian Kubai Iringo and Mpuru Aburi who have declared willingness to work with the government.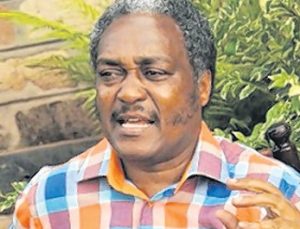 Speaking at Mikinduri Market in Tigania East during a fundraising for St Dorothy Boarding School, which was also attended by the Deputy President William Ruto, led by the Meru Women Representative Florence Kajuju and leader of Majority in the National Assembly Aden Duale said they supported area MP Mpuru Aburi and MP Kubai Iringo (Igembe Central) for their stand to support the government. Kajuju said Jubilee leaders were ready to welcome Aburi and Kubai Iringo into their fold should they be kicked out of the Cord.
She said the two had defied orders to appear before the ODM disciplinary committee leaving their fate in the party in the balance."We tell our colleagues who are in the ODM, should they dare kick Aburi out of the party, we are going to campaign for him and he will this time round come for election in the Jubilee Alliance. He is one of us and we shall back him," said Kajuju.
Cyprian Kubai Iringo defends armed cattle rustlers
In December, 2013 Cyprian Kubai Iringo demanded the release of 11 suspects found carrying eight guns and warned that his constituents will continue arming themselves to protect our animals if the government does not act on matters cattle theft. Armed cattle rustlers had raided Mbataru in Igembe Central and stole 87 animals.
Igembe Central MP Kubai Iringo said the men were police reservists who were pursuing raiders who had attacked villages in Igembe Central and Tigania-East sub-counties at the weekend.
But police maintained they would go ahead and prefer charges against the suspects after they were found with eight illegal firearms.
Isiolo police boss Daniel Kamanza said the suspects were arrested at a road block along the Isiolo-Marsabit road at around 5.30pm.The police recovered an assortment of weapons ranging from AK47s, G3s and 3.3 rifles which they suspect were being taken to Isiolo and Meru. The police also recovered 197 bullets.
Cyprian Kubai Iringo wins Shujaa Parliamentary awards
In December 2015 Kubai Iringo received the award I won on the SHUJAA PARLIAMENTARIAN AWARDS for championing WANANCHI in matters of health. The awards were from the Mzalendo Trust.
Cyprian Kubai Iringo sires a son outside marriage
In September 2013, A woman Kendi Kibui told a Nairobi court that Igembe Central MP Kubai Iringo deserted their home after he won the elections in March and now lives at Roosters Hotel on Thika Road.
Kendi Kibui wanted Iringo ordered to pay Sh250,000 every month for the upkeep of the seven-year-old child. According to court documents, the MP had been ordered to temporarily pay Sh100,000 per month for maintenance of the child pending the hearing of the suit.
He had also been ordered to clear school fees arrears amounting to Sh115,500 as well as to take a medical cover for the child. But the MP had questioned the paternity of the child. In a replying affidavit he said that he only had a casual affair with her for two days sometimes in 2003.
But according to court documents from Kendi, the two were engaged in an intimate relationship in 1998 that resulted in a child being born in 2006. "The defendant is a Member of Parliament for Igembe Central and is also a prominent businessman earning over Sh3.8 million monthly and is thus capable of maintaining his child," the court papers say. In her earlier application, Kendi had demanded Sh250,000 monthly from Kubai Iringo, claiming she was spending Sh50,000 on food, Sh45,000 on rent, Sh10,000 for her house-help and Sh30,000 for entertainment.
She further demanded Sh15,000 for gas and electricity, Sh7,000 for water, Sh15,000 for security and garbage, Sh30,000 for clothes and Sh23,000 for school uniform. In a replying affidavit, Kubai Iringo claimed that he knew Kendi sometime in 2000 when she used to live and work in Maua. He claims that there was no cohabitation or marriage between them and they were not intimate friends.
Cyprian Kubai Iringo video
Cyprian Kubai Iringo
Email:kiringokubai@yahoo.com
Telephone:0722352517