John Munuve Mati – Profile, MP Mwingi North Constituency, Kitui County, Education, Children, Contacts, Life History, Net worth, Video
John Munuve profile
John Munuve was born in Mwingi area of Kitui County. He is the Member of Parliament for Mwingi North Constituency. He was elected to the 11th Parliament on a Wiper democratic Movement Kenya (WDM-K) in the CORD Coalition.
His predecessor to the seat is Former Vice President Stephen Kalonzo Musyoka who had occupied that seat from 1983 to 2013.
In the National Assembly Munuve is a member of Departmental Committee on Energy, Communications and Information and Departmental Committee on Justice And Legal Affairs since March 2013.
John Munuve Mati has spoken 165 times in Parliament since 2013 till 2016.
John Munuve clash with Kalonzo Musyoka
In November 2015, John Munuve was beaten up alongside his supporters and chased out of a Wiper party fund raiser.
Those who attacked Munuve claimed that he had turned himself into a Jubilee mole by always inviting Jubilee leaders to insult Wiper leader former Vice president Kalonzo in his backyard.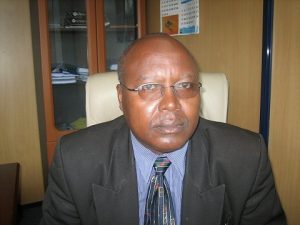 Wiper leader Kalonzo Musyoka had told party rebels to quit because they had become "an unnecessary baggage for him". "I am a very bitter man. I feel overburdened by the unnecessary baggage I am carrying. The dissenters are free to leave our party now," Kalonzo Musyoka said.
After Kalonzo spoke about the party rebels, the crowd turned hostile and attacked Munuve and forcibly ejected the MP from the meeting.
Kalonzo accused Munuve of hosting National Assembly majority leader Aden Duale at Mivukoni Secondary School where Duale said Kalonzo was "an already dead and buried man".
"How can one dare bring Duale here the other weekend. It is the same Duale who said that instead of attacking Eastleigh in Nairobi, Al Shabaab bombs should be directed to Machakos in Ukambani. That is absolutely unacceptable," Kalonzo said.
John Munuve denies quitting Wiper Democratic Movement
In February 2016, John Munuve denied quitting the Wiper party and joining Jubilee amid claims from a top official of the party that disciplinary action had been taken against "rebel" members.
Mr Munuve refuted claims that he had defected from Wiper and said he was a paid-up member of the party.
He was speaking in Kyuso Town when he issued a second batch of Sh3.8 million in CDF special bursaries to parents of more than 100 students from his constituency who scored 350 and above marks in the 2014 KCPE exam.
John Munuve video
John Munuve Contacts
Email: munuve@wananchi.com
Telephone: 0722513025