Bernard Munywoki Kitungi – Profile, MP Mwingi West Constituency, Kitui County, Education, Contacts, Life History
Bernard Kitungi Profile
Bernard Kitungi was born in Mwingi, Kitui County. He is the Member of Parliament for Mwingi West Constituency in Mwingi County. He was elected to the National Assembly on a Wiper Democratic Movement (WDM-K) Party ticket (Cord Coalition) in 2013.
In the National Assembly he is a member of the Public Investments Committee from March 2013.
Bernard Munywoki Kitungi has spoken 33 times on the floor of the house in Parliament since March 2013.
Bernard Kitungi on Mwingi West CDF Bribery
In May 2015, Benard Kitungi told Constituency Development Fund committee members to stop seeking bribes from poor parents to give them bursaries. Kitungi said those found culpable will be prosecuted.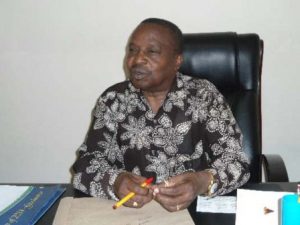 "Residents should not give money to any member of Mwingi West locational bursary committee to facilitate bursary. I have received this information with a lot of concern. Those involved will carry their own cross," Kitungi said.
He said he will not let corruption to derail his development agenda.
The legislator said all poor students deserve bursary irrespective of their ethnic or political affiliations.
"I am shocked that many parents go home empty-handed and yet the government has set aside funds to ease their burdens." He urged parents and guardians who have been forced to bribe officials to report to his office.
Bernard Kitungi differs with Kalonzo Musyoka on Uhuru Kenyatta
In November 2014, Bernard Kitungi has said welcoming development does not mean that leaders have left the Wiper Democratic Party.
Speaking at a graduation ceremony at Mercy Care Commercial College, Kitungi said: "The Kitui-Kabati-Migwani-Mwingi road has been bad for more than 15 years and now the President has come to our aid. Then you tell us not to welcome this?". He said dictatorship in parties should be "history by now".
Bernard Kitungi contacts
Email: benmunyoki@yahoo.com
Telephone: 0722852032