Joe Musyimi Mutambu – Profile, MP Mwingi Central Constituency, Kitui County, Age, Contacts, Life History
Joe Mutambu Profile
Joe Mutambu full name is Joe Musyimi Mutambu. He was born in Mwingi, Kitui County. He is the MP for Mwingi Central Constituency in Kitui County.
He was elected to the 11th Parliament on a Wiper democratic Movement Kenya (WDM-K) in the CORD – Coalition for Reforms & Democracy.
In the National Assembly Joe Mutambu is a member of the Departmental Committee on Energy, Communications and Information and Procedure and House Rules Committee from March 2013.
Joe Musyimi Mutambu has spoken 41 times in Parliament since March 2013.
Joe Mutambu squeezed the private parts of Charles Kyale the political advisor of Kitui Governor Julius Malombe
In October 2015, Joe Mutambu was charged with assault and squeezing the private parts of Kitui Governor Julius Malombe's political advisor Charles Kyale and causing him actual bodily harm at Tana Athi boardroom on February 23 2015.
Joe Mutambu assults Bishop Thomas Wahome of Helicopter Church
In September 2015, Bishop Thomas Wahome of Helicopter Church accused Joe Mutambu for assaulting him in his office along Ngong Road where he had gone to reclaim a lorry he alleged he had hired out to the legislator.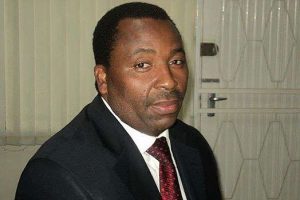 The preacher claimed the Mutambu locked him up in his office for more than seven hours after threatening him with a gun, before beating him up.
"When I arrived there, he even claimed he does not know me. I went and picked police to help me get the lorry after I learnt he was repainting it without my authority. He became unruly and later hit me," said Wahome.
Wahome claimed he hired out the vehicle to Mutambu to ferry several bags of cement from Donholm to a construction site in Karen, Nairobi. "He promised to return the lorry a day later but he has refused to do so. Instead, I learnt he was repainting it. I reported the matter to police," he said.
Joe Mutambu says Wiper will exit CORD Coalition
In May, 2016, A section of Wiper Democratic Movement Members of Parliament indicated that the party is ready to quit the Coalition for Reforms and Democracy (CORD).
Addressing a press conference led by Mwingi Central MP Joe Mutambu, the legislators complained that their party had been short-changed in the Coalition leaving them with no other choice but to seek a new political path.
The MPs accused Opposition leader Raila Odinga of disrespecting their faction by disowning a Memorandum of Understanding (MoU) signed in 2013 between Wiper and Orange Democratic Movement (ODM), advising him to forget their support during the 2017 elections.
"There's no way you can say that Raila will step aside and support anyone else. He will not and this must be clear. CORD belongs to ODM and Wiper is just there like flower girls," said Joe Mutambu.
Joe Mutambu Video
https://www.youtube.com/watch?v=o0OWp6taKwI
Joe Mutambu Contacts
Post: 12367-00100 Nairobi, Kenya
Email: Joemutambu@hotmail.com
Telephone: 0733263326, 0722263326