Hassan Dukicha – Biography, Profile, MP Galole Constituency, Tana River County, Education, Children, Son, Daughter, Age, Political Career, Wealth, Business, Video, Photo
Hassan Dukicha profile
Hassan Dukicha full name is Hassan Abdi Dukicha. He was born on 22 August 1971 in Galole, Tana River County. He is the MP for Galole Constituency having been elected in 2013 on a UDF Party ticket in the Amani Coalition.
In the National Assembly he is a member of the Departmental Committee on Environment & Natural Resources and also a member of Catering and Health Club Committee.
Hassan Dukicha Education
Hassan Abdi Dukicha attended Mau Mau Memorial Secondary School between 1987 and 1990. Thereafter he attended Kenya College of Communication Technology (KCCT) in Mbagathi between 1992 and 1994.
Between 2009 and 2010 he was a Student of Kenya Institute of Management (KIM) in Nairobi.
Hassan Dukicha political career
Before his debut in politics, Hassan Abdi Dukicha worked with Telcom Kenya, Nairobi between 1992 and 2004 and thereafter worked with Voluntary Community Development between 2004 and 2006.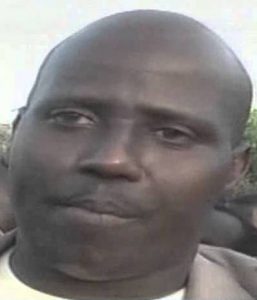 In 2013, he successfully vied for the Galole Constituency Parliamentary seat and won on a UDF Party ticket in the Amani Coalition.
Hassan Abdi Dukicha works with the Uhuru Kenyatta government on the Jubilee side.
In August 2014, the Galole MP faulted the opposition's calls for a referendum, saying it is a scheme to divert the jubilee administration's attention for their core mandate. He claimed cord's push for the amendment of the constitution was for their own selfish interests.
He is touted as the "Simba" of Galole. Hassan Abdi Dukicha spent large amounts of time and resources completing what his predecessor left. He spent his first year in office, finalising on projects that were left hanging. That proves his honesty and dream for a united Galole. From building Pokomo cultural centre to flagging off the polytechnic, Mango collection centre, improve the conditions of our hospital among others show a leader devoted to serve his people.
At another separate incidence, Hassan Dukicha was asked to apologise to Tana River Governor Hussein Dado or face dismissal for allegedly interfering with Dado's development agenda. Dukicha had asked Dado to resign for allegedly misusing development funds.
A group of residents, however, has threatened to collect signatures for a petition to remove Hassan Abdi Dukicha. However Dukicha said: "I will not apologise because I'm speaking the truth." He said those calling for an apology were Dado's cronies.
Hassan Dukicha age
Hassan Dukicha is 45 years old as at 2016 having been born on 22 August 1971.
Hassan Dukicha Video
Hassan Dukicha contacts
Email: hassandukicha@gmail.com
Telephone: 0722628533, 0713048267