Francis Mwangangi Kilonzo – Biography, MP Yatta, Machakos, Wife, Family, Wealth
Francis Mwangangi Kilonzo profile
Francis Mwangangi Kilonzo was born in Yatta, Machakos County. He is the MP for Yatta Constituency in Machakos County.
He was elected to the 11th Parliament on a Muungano Development Movement Party (MDM) in the CORD Coalition in March 2013.
His predecessor to the same Yatta Seat is Charles Mutavi Kilonzo who had occupied the seat since 2002.
In the National Assembly he is a member of the Joint Committee on National Cohesion and Equal Opportunity and Departmental Committee on Administration and National Security.
Francis Mwangangi Kilonzo has spoken 125 times in Parliament since March 2013.
Francis Mwangangi Kilonzo Education Background
Francis Mwangangi Kilonzo was a Secondary School Student at Masii Secondary School. He later joined Saint Paul's University, USA for his Undergraduate Studies.
Francis Mwangangi Kilonzo Job History
Francis Kilonzo has been the Country Program Director of Intergrated Development Agency till 2013.
Francis Mwangangi Kilonzo decides to back Jubilee Government
In April 2013, Francis Kilonzo, who is the MP for Yatta Constituency on a Muungano ticket, said his decision to back the Uhuru-Ruto government was motivated by a desire to ensure his people benefit from the sharing of the national cake.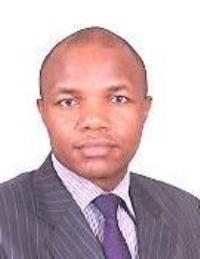 Mwangangi urged all elected leaders to forget of the past and forge ahead with the Government of the day because such partnership will ensure development in their respective areas.
He said political parties or alliances were just vessels to propel leaders to office. He added that after attaining this goal,
they should change their ideologies and focus on development.
He called on the Jubilee Government to fulfill its pledges, especially to the jobless youths who are languishing in poverty.
Francis Mwangangi Kilonzo plan to impeach Speaker Justin Muturi
In November 2015, A section of MPs led by Francis Mwangangi Kilonzo were said to be working on a plan to impeach National Assembly Speaker Justin Muturi, for allegedly protecting Devolution Cabinet Secretary, Anne Waiguru.
Led by Yatta MP Francis Mwangangi, who is affiliated to the Jubilee Coalition, the legislators are supposedly angered by what they claim to be continued efforts in frustrating Nandi Hills lawmaker Alfred Keter in his bid to impeach Waiguru.
Francis Mwangangi accused Muturi of being partisan by bending House rules so as to kick out the motion sponsored by Keter.
"The Speaker has become a prisoner of forces outside the National Assembly. He should allow the motion to go to its conclusive end not give excuses. He is a referee not a player," Francis Mwangangi said.
Francis Mwangangi Kilonzo accuse police for demanding cash after providing security at public meetings
In August 2015, Police officers have entered the wrong books of Members of Parliament, for demanding cash after providing security at public meetings.
The National Assembly Security and National Administration Committee had reported police officers to the Interior and National Co-ordination Cabinet Secretary Joseph Nkaissery for demanding payment for doing their job.
MPs now want serious action taken against such officers who are deployed to provide security in accordance to section 104 of the Police Act.
The MPs do not understand why they should pay officers who are simply carrying out their responsibility.
"The cardinal responsibility of the Government is to provide security. If we are going to be paying the police, yet it is their responsibility, where are we headed as a country?" Yatta Mp, Francis Mwangangi Kilonzo questions.
Francis Mwangangi Kilonzo Video
Francis Mwangangi Kilonzo Contacts
Facebook: https://www.facebook.com/honfrancis.mwangangi/about
Phone: 0721349028