DJ PIERRA MAKENA has been dumped like garbage by the rich man who impregnated her
After bragging that she had been impregnated by a rich man who resides out of the Country, popular spin-queen, DJ Pierra Makena, may be nursing heartbreaks after the cunning man dumped her.
Apparently, when she broke the news of her pregnancy, Pierra praised the man who impregnated her saying;
"I really don't want to discuss the details about our relationship. I want to keep it private. All I can say is that his name is Shawn and that he runs a business and lives outside the country. Only family members and close friends have met him in those four years we have dated. I will be introducing him to the public when the right time comes,"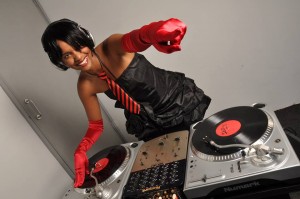 However, the s3xy deejay has confirmed that she has broken up with the rich man behind her pregnancy during an interview with Amina Mohammed on K24's Alfajiri Show.
"He had moved on and dating by the time I discovered that I was pregnant and didn't want to disrupt what they had just because I was pregnant…he started dating while we were not together so it's all good," Pierra said.
The former actress says that she plans to raise her baby as a single mother because the baby daddy is dating someone else and she is not ready to deny him peace.
"He is an amazing man, but I don't want to confuse my child so I'll raise him as a single mum then later he can decide what he wants to do," She added.