Babu Owino Arrested by police and taken to Kilimani Police Station
Babu Owino Arrested by police and spent a night in custody yesterday at Kilimani Police Station after he was arrested by the police.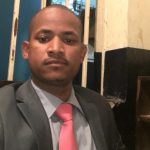 The SONU leader was taken to Kilimani Police station following his assault on the fellow students especially his opponent Mike Jacobs. The altercation between the two occurred during the hotly contested UON elections and Babu was caught on camera assaulting his opponent and this is what is believed to have led to his arrest.
He is expected to be arraigned in court today. A couple of days back Babu Owino had come out to say he will help in negotiation for the changing of the expulsion punishment meted against his opponent, Mike Jacobs by the University Senate who held in responsible for the chaos that rocked the institution leading to its closure.
Here is the video depicting actions that are said to have led to the arrest of the maverick SONU leader.