Andrew Mwadime – Biography, Profile, MP Mwatate Constituency, Taita Taveta County, Education, Children, Son, Daughter, Age, Political Career, Wealth, Business, Video, Photo
Andrew Mwadime profile
Andrew Mwadime Katuu was born in Chawia Location, Mwatate Subcounty, Taita Taveta County, Kenya. He is the MP for Mwatate Constituency in Taita Taveta County having been elected to the 11th Parliament in 2013 on an ODM ticket.
Andrew Mwadime floored his incumbent rival Calist Andrew Mwatela to clinch the Mwatate seat. The seat had been occupied by Marsden Herman Madoka on a KANU ticket from 1997 to 2007 and by Eliud Mwakio Mcharo from 1988 to 1997 on a KANU Ticket.
In Oct, 2015, Hon. Andrew Mwadime declared that a survey will be carried out to establish the boundaries of the Teita Sisal Estate and the neighbouring Singila Majengo community.
The Mwatate MP told the residents that the survey will end the long rivalry between the investor and the residents. He said that the land issue is heading to resolution.
Residents say the sisal plantation has extended its boundaries and encroached into community land at Singila and Majengo in Mwatate. They have petitioned the government for new survey.
Residents say that the estate has expanded from its original 30,000 acres into Majengo and and Singila villages that have more than 6,000 squatters.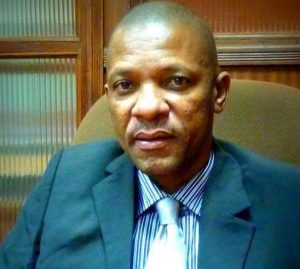 The sisal estate managers have ignored the parliamentary reports recommending that all public roads on the plantation be opened now for the residents to benefit.
Andrew Mwadime in The public accounts committee in Parliament
In April 2015, The public accounts committee elected a new chairman, and he comes in the form of Rarieda Member of Parliament Nicholas Gumbo. A surprise winner, gumbo beat fellow ODM MPs John Mbadi, Abdikadir Aden and Andrew Mwadime. It has however emerged that gumbo may not have been cord's preferred candidate to chair the powerful watchdog committee.
Andrew Mwadime on a Coast political party
During the funeral of Mwatate MP Andrew Mwadime's mother, Mama Dianah Katuu, in Chawia location, Mwatate sub-county, Coast MPs mooted a strategy to form a party called Chama cha Wapwani ahead of the 2017 election. Hon. Mwadime has never spoken about it. He owes his allegiance to ODM. These Coastal parties tend to fizzle out owing to political supremacy between the leaders
Andrew Mwadime contacts
Email: achawia@yahoo.com
Telephone: 0722867598