Abass Sheikh Mohamed – Profile, MP Wajir East Constituency, Wajir County, Education, Children, Son, Daughter, Contacts, Life History, Business, Wealth, Video
Abass Sheikh Mohamed profile
Abass Sheikh Mohamed a.k.a Abass KK was born in 1958 in Wajir County. He is the member of Parliament for Wajir East Constituency having been elected to the 11th Parliament on a United Republican Party (URP) in the Jubilee Alliance.
In the National Assembly he is a member of the Departmental Committee on Defence and Foreign Relations since 2013.
Abass KK has spoken 144 times in Parliament from March 2013 till April 2016.
I am the Chief Executive Officer (CEO) of the Kenya Livestock Marketing Council (KLMC).Went
Abass Sheikh Mohamed Education Background
Abass KK went to Wajir Primary School and thereafter attended Mandera High School.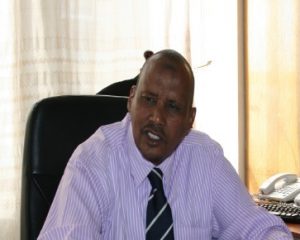 He later joined Egerton University attained Diploma in Range Management, BSC in Natural Resource Management.
He obtained a Post-graduate Diploma in Sustainable Local Economic Development IHS from Erasmus University in The Netherlands, and MBA in Strategic Marketing.
Abass Sheikh Mohamed wife, Family, Children
Abass Sheikh Mohamed is a family man with five children
Abass Sheikh Mohamed in gun Ambush
In June, 2013, a team of political and community leaders from Wajir County came under gun ambush in Burmayo village from suspected clan militia during a tour to assess humanitarian needs sparked off by the inter-clan conflict that rocked Wajir and Mandera Counties.
The leaders led by Wajir Senator Abdirahman Olow and Governor Ahmed Abdullahi and Abass Sheikh Mohamed were caught up by the armed militia, who were burning deserted traditional houses by the time the leaders arrived at the village at 11.30am.
The assailants were seemingly hiding behind nearby hills and monitoring their movement before opening fire on them shortly after they disembarked from their vehicles to assess the damage and displacement caused by the conflict pitting Degodia and Garre.
"The bandits opened fire on us moments after; we started moving around the deserted and seriously burnt village. The attack was so sudden that we were found unaware, but luckily none of our team was hurt in the unfortunate incidents" Abass Sheikh Mohamed Said.
Other leaders, who were in the ambushed convoy, were Tarbaj MP Mohamed Ibrahim Elimi and Wajir County women representative Fatuma Ibrahim, County peace committee elders and former Councillors.