William Kamoti Mwamkale – Biography, Profile, MP Rabai Constituency, Kilifi County, Education, Children, Son, Daughter, Age, Political Career, Wealth, Business, Video, Photo
William Kamoti Mwamkale profile
William Kamoti Mwamkale is the MP for Rabai Constituency in Kilifi in County. He is a first time MP having been elected to the National Assembly on an ODM ticket.
In the National Assembly he is a member of Departmental Committee on Justice and Legal Affairs.
William Kamoti Mwamkale political Career
William Kamoti Mwamkale is the Member of the National Assembly for Rabai Constituency on an ODM ticket. He was elected as an MP in 2013 in the newly created Rabai Constituency.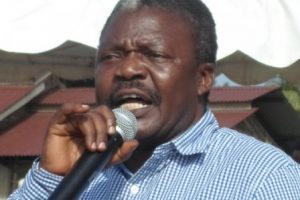 In 2014, William Kamoti was the sponsor of the Rabai Super Cup football tournament. He called on youth to maintain peace and use the event to bring cohesion among residents in the entire constituency.
In June 2015, William Kamoti spoke out candidly on the war on graft where he warned that the absence of some commissioners in EACC might not achieve much leading to misuse of public funds.
He said, "A commission should have commissioners who have the mandate to investigate those alleged of corrupt deals not the secretariat as it is now with the EACC. Unless we have commissioner it's incomplete and nothing can stand the taste of the law." He said if President Uhuru Kenyatta is genuinely committed to fighting Corruption, he should fill the vacant EACC Commissioners positions.
William Kamoti Mwamkale refuses to take pay cut
William Kamoti and Hezron Awiti of Nyali constituency categorically refused to take a pay cut, a proposition that had been taken to the National Assembly for consideration. They said they have more responsibilities than the executive therefore required more money.
"How can we take a pay cut? Things are hard for us. The responsibility we have on the ground are more than that of the president," said Kamoti and Awiti.
Awiti said constituents have more expectations from their MPs than the governors, senators or the executive.
William Kamoti Mwamkale Video
William Kamoti Mwamkale Contacts
Email: kamoti@africaonline.co.ke
Telephone: 0720783977