Reason why I will never date any teacher as long as am in that school
Nilitamani time za lessons ziishe so that I could fullfil the promise that I had made to myself. Mwalimu alikuwa akifundisha lakini nilikuwa sielewi na siskii what he was explaining.
Mawazo yangu yote ilikua kwa madam Joy. Siku hiyo nilijipea psych lazima nimwambie tu ukweli na ikibidi ata nilale kwake. Madam Joy alikuwaga bado yuko teaching practice.That time I was in form four na alikuaga anatusaidia kwa Biology.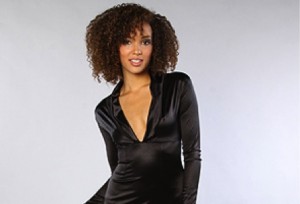 At last mwalimu akatoka na baada ya kitu 30minutes nikatoka kuelekea kwa nyumba ya madam Joy. I knocked several times before she could open ..then … NYWEE.. !! madam Joy opened.
She was astonished to see me and anyone could easily tell "We mbona time ya lesson unakuja huku? " akaniuliza akishangaa.That time alikua amevaa leso and you could easily see her body through the transparent leso smh! kama hiyo haitoshi madam Joy alikuwaga na kitu ingine. Alikua amebarikiwa na kiuno nyembamba na ungeweza kutofautisha kiuno na haga. wueh!
"Mwalim nimekuja unifundishe kuhusu Reproduction"
"Weh kijana ni lini sasa utaacha vituko, nikufunzie kwangu?!! akaniuliza.
Lakini sikurudi nyuma niliamua kama mbaya mbaya.!!
"Madam, …. so unataka nifail ama…?." Nikamuuliza nikipretend nauchungu flani. Nikaona uso yake ikipunguza makali kiasi.
"..ni kitu gani huelewi ??" akaniuliza.
Madam mwenyewe hakua mkubwa sana, she was approximately 25yrs old.
"Madam…seriously utanifunzia hapa kwa doorstep? .."I asked her with a simple smile. Madam akatembea na kuingia ndani. I guess she meant nimfwate!! ..
Nikiwa nyuma yake niliweza kujionea mambo! Mtotoo alikua na Clay hapo nyuna kuruka!! Then I also realized she was wearing the leso only!! Alikuwaga amegawanyika vizuri for real.
Ubaya na uzuri ya Nyumba ya Madam Joy ilikua ni single room which was on the far end of the field. Room yake haingeallow kuchenj nguo ndio aanze topic. On my head nikajiambia 'ungejua tu heheheeee' ..then akakaa kwa kitanda na akapoint mimi nikae kwa kiti. "Iwe mara ya kwanza na ya mwisho kuingia kwa hii nyumba. Shida zote tunamalizia shuleni sawa???" alijaribu kunionyesha vile ameboeka na hio story.
Na hapo tena nikarealize kumbe anakuaga na mwanya! Nilikuwaga wapi siku zote sikuona hio. "Nimekuelewa mwalimu!" nilijibu na discipline. "Haya ni wapi hukuelewa…' "Madam sio ivo, hio siku sikua class kabisa …" ..nikamwambia. "ndio unakuja kunisumbua mimi?? eeh? !!!" she asked.
"Sio ivo ..nimepatikana na mashida na hakuna mtu anaezanielewa!!! ….." "Gani? Wanafunzi wanakuaga waongo sana they can say anything !!!" She told me.
"Rafiki yangu wa tangu utotoni aligongwa na gari…Pia Anty yangu alikua mgonjwa,,, yaani aghhh !! Hii mwaka sio yangu nitaanguka KCSE. Maths nimekosa topik mbili, Chemistry sijaguza ,….." na hapo nikanyamaza nikajifanya naangalia chini nikiwa na stress.
Madam akasonga karibu then… she grabbed me. Sikuamini!! kwa roho nikapiga somersault.. Akaniweka kwa kifua yake then akaanza kunibembeleza !! Akanikumbatia na mikono yote mbili. kidogo ivi Nikamshika pia kwa kiuno… Hakutoa mkono yangu. Nikaconfirm kama ataitoa but she did not..
Then she smiled.."reproduction hahaha " she bust with laughter!.. Then tukaangaliana nikajua hapa Nyundo wa Komeo leo itatengeneza kabati paree paree!. Coz she seemed to have understood what I meant. Nikampiga kiss moto sana
kwanza.
In my head nilikua nataka kumlalisha kwa kitanda. Nikajaribu but akakua mzito. ….Then I said to myself Mwanaume ni Effort, Nikaboost nguvu zangu zote ndio nimuinue… nikamuinua nikaona ni kama anasonga then kidogo ivi nikataka tuangukiane wote kwa hio kitanda nikiwa nimemshika …puuuufffff !!
kumbe ni mimi nilikua nimeanguka na locker kwa darasa! kila mtu hadi teacher alikua ananiangalia akinichekelea, beste yangu mmoja ndio akaniuliza "Yaani msee unaota mchana hadi unapiga locker yako kiss na unaanguka nayo??
Nilijifanya tu nimefaint. From that time sija wahi tamani madem and I decided to remain single.