Mohamed Mukhtar Shidiye – Biography, Profile, MP Lagdera Constituency, Garissa County, Education, Children, Son, Daughter, Age, Political Career, Wealth, Business, Contacts
Mohamed Mukhtar Shidiye profile
Mohamed Mukhtar Shidiye was born in Lagdera, Garissa County, Kenya. He is the MP fro Lagdera Constituency in Garissa County. He was elected to the 11th Parliament on a TNA Party ticket in the Jubilee Coalition.
He was previously the MP of Lagdera in 1997 on a KANU ticket after defeating Farah Maaalim. In 2002 he was defeated by Abdillahi Sheikh Dahir on a KANU ticket and in 2007 he was defeated by Farah Maalim on an ODM ticket.
In the 2013 elections, Maalim ran for the Garissa County Senate seat, but was defeated by Yusuf Haji so he paved way for Hon. Mohamed Shidiye to vie with little competition.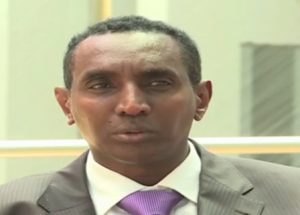 Previously Mohamed Mukhtar Shidiye was the district officer (DO) for Meru District from 22nd October 1991.
In the 8th Parliament between 1997 and 2002, Mohamed Mukhtar Shidiye was the deputy Government Chief Whip of KANU and his boss was Sammy Leshore.
Bad luck was on their side because they were young and ambitious but in a wrong Party. In February 2000 along Jogoo road they were attacked both of them. A Matatu hit them from behind and a hit-man came and shot them. Thinking they were dead he left.
They were treated in Nairobi Hospital and London and came back o Kenya. Because of the attack Mohamed Mukhtar Shidiye could not do proper campaigns and so lost the seat to Abdillahi Sheikh Dahir.
Mohamed Mukhtar Shidiye in Somalia
In April 2011, Mohamed Muktar Shiidiye took peace and reconcilliation talks to Somalia and said the conflict in Somalia can only be curbed by the Somalis themselves. The mayor of Benadir, Somalia, Mohamud Ahmed Nor 'Tarsan' welcomed Mohamed Muktar Shiidiye delegation whohad visited Mogadishu to hold talks with the politicians and the elders of Somalia. Expressing his gratitude, the mayor said this move shows how the Somalis everywhere show leniency to each other.
Mohamed Mukhtar Shidiye Video