Kenyatta University School of Law Bachelor of Laws – LLB
Kenyatta University School of Law – Bachelor of Laws LLB Entry Requirements
Minimum University entry requirements must be satisfied by the candidates.
The following are the minimum requirements for entry into our KUSOL Bachelor of Laws LLB Degree programme:
A mean grade of B in the Kenya Certificate of Secondary Education (KCSE) including a minimum of a B in English.
Any other type of qualification including the former A-level Kenyan system, regional, or international qualifications must be equivalent to the minimum requirement outlined above.
The equivalency of such grades can be obtained from the Kenya National Examinations Council.
Mean grade of C- (Minus) at KCSE and progressed from certificate to Diploma at Kenyatta University or any other recognized/accredited Institutions.
Department of Public Law – KUSOL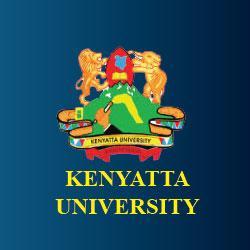 The Department of Public Law offers the study of legal institution and theoretical and practice-based perspectives of public law.
Department of Private Law – Kenyatta University Law School
The Department of Private Law is responsible for teaching nearly half of the core subjects in the LLB curriculum. The subjects under the Department include Tort, Intellectual Property Law, Family Law, Civil Procedure, Alternative Dispute Resolution, Customary Law of Kenya, and Law of Succession. Commercial law units are also currently being taught under the department.
KUSOL Bachelor of Laws LLB Degree Fees Structure
Tuition Fees: 150,000.00,
Statutory Fees: 21,500.00
Fee per Annum: 171,500.00