Jacob Juma – Profile, William Ruto saga, Bryan Yongo enemy, Nairobi Businessman, Age, Children, Contacts, Life History, Business, Wealth, Net worth
Jacob Juma profile
Born in 1970, Jacob Juma was brought up in a humble backyard of Mugore Village in Bungoma County.
Jacob Juma Education Background
Jacob Juma attended Mugore Primary School then later joined Bungoma High School and later University of Nairobi before plunging into the business.
Jacob Juma Wealth, Businesses, Companies
Jacob Juma is a major shareholder in the following companies;
Cortec Mining Kenya Ltd,
Erad Supplies and General Contractors
Cortec SA,
Cortec Uk,
Pacific Wildcat Resources Corp.
Rio Tinto
First Western, UK.
Jacob Juma rubs shoulders with the high and mighty and cuts such big deals that would leave many wide-eyed. His larger than life profile has left many wondering just what it is that makes him tick.
On the long path to the billion- shilling league, he says his first contract was the refurbishment of Co-operative College in Karen, using equipment borrowed from National Youth Service (NYS).
Jacob Juma never gives any qualms talking about "my big wealth" and lives in a Sh100 million residence in the upmarket Karen area. He says he cannot quantify his wealth "from businesses spread in 52 countries across the world".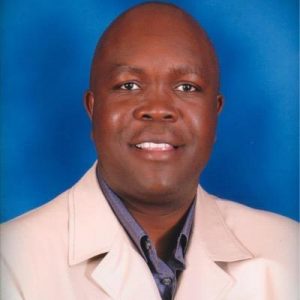 "Don't touch me or I will sue you for every penny!" is his boastful script to any Tom Dick and Harry Who crosses his path
It's the lesson the National Cereals and Produce Board (NCPB) learnt late when it was ordered to pay Jacob Juma more than Sh500 million. NCPB has over the years fought against the award, that threatens its very existence, with little success.
In 2004, at the height of a major drought, NCPB controversially awarded Juma through his company Erad Supplies and General Contractors a tender for the supply of 40,000 tonnes of maize at US$229 to replenish a depleted national grain reserve.
National Bank of Kenya, too, has had a taste of Juma, with attempts to collect money lent to him falling flat. Similarly, Kenya Revenue Authority has had to eat humble pie with its attempts to collect unpaid taxes being halted recently by the High Court.
Jacob Juma has 30 per cent shareholding in the Rare Earth Elements mining firm, Cortec Mining Kenya. He had vowed to seek Sh5 trillion in damages from both Former Mining Cabinet Secretary Najib Balala and government if the Najib does not restore the mining licence he had cancelled in 2013. "I will bring down this government," he boasted.
Cortec Mining Kenya managing director, David Anderson, claimed the rare earth concentrates and nobium at the Mrima Hills where his company had controversially been licenced for mining were worth close to Sh100 trillion. How did Juma lay hands on the geological information on Mrima Hills which he traded for the 30 per-cent shareholding in Cortec Mining Kenya ltd?
But how could a man who is by all means, government outsider have the guts to embarrass the government and its agencies and even seek to bankrupt strategic parastatals such as NCPB?
Jacob Juma fierce battle with Deputy President William Ruto
The is a lawyer by the name Karen Nyamu. She is said to have had an affair with wealthy city businessman, Jacob Juma, but their affair lasted for two months before she dumped him for Deputy President William Ruto.
After William Ruto got hold of Karen from Jacob Juma, a very heated exchange ensued between Jacob Juma and William Ruto over some money to build the Moi Teaching and Referral Hospital in Eldoret. Kenyans thought it was a financial scandal or corruption in government but it wasn't. It was a booty scandal.
Jacob Juma filed various cases against Deputy President William Ruto for alleged grabbing of Langata Primary School land.
Jacob Juma fierce battle with Bryan Yongo
Jacob Juma's most hated enemy in his life is not even the Jubilee Government or William Ruto, it is A Nairobi business man Bryan Yongo. They were good business partners but they fell out when their multi billion shillings business deals went sour.
There was an incident where Bryan Yongo was charged in court with threatening to kill Juma This was just a facet that added to a horde of criminal and civil cases that dotted their lives, many involving business deals gone awry.
On two occasions, Bryan Yongo had unsuccessfully petitioned the court to release his licensed gun, which police confiscated.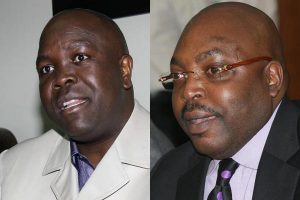 Court documents in one of the criminal cases indicate that the two started engaging as early as in 1997 when Juma supposedly contracted Bryan Yongo to run some business errands for him.
They, however, fell out in March 2012 after Bryan Yongo allegedly sent Juma abusive messages and threats on his phone.
Mr Juma reported the matter to the Directorate of Criminal Investigation and Mr Yongo was subsequently charged before a Kiambu magistrate's court.
In 2014, Mr Yongo was taken to court again charged with threatening to kill Mr Juma. He appeared before a Kibera court in December. According to the charge sheet, he was found with a pistol and 20 bullets.
In a police statement, Mr Juma said he was in his house in Nairobi one evening when he saw Mr Yongo and a group of men camped at his gate. He claimed they were getting "ready to execute me".
But Mr Yongo defended himself saying the charges were brought against him to settle scores regarding extraneous issues between him, the police and Mr Juma.
Why was Jacob Juma Murdered?
On 5th May, 2016, Jacob Juma was shot dead by unknown gunmen who escaped on a motorbike while driving past Lenana School at around 9.30pm. His car had about 10 bullet holes.
Jacob Juma Family, Wife, Children
Jacob Juma is married with one wife and two children. They live in Karen, Nairobi.
Jacob Juma video
https://www.youtube.com/watch?v=qOOkNgVPPWw
Jacob Has many girlfriends, friends, and enemies. Friends are mostly from the CORD Coalition and enemies are mostly from the business community and the government circles. He has rubbed many people the wrong way.