Bungoma Man Falls off from Flying Chopper but escapes death Narrowly
A Bungoma Man Falls off from Flying Chopper but escapes death Narrowly. He was hanging on the chopper that was ferrying Jacob Juma's remains to his final resting place in Bungoma county.
It is not yet clear how the man moved so close to the chopper even with the presence of security officers whose main role must have been to control the crowd. He is said to have been rushed to hospital in critical condition.
Residents watch in disbelief as a man hangs on the chopper ferrying the remains of Jacob Juma from Bungoma airstrip.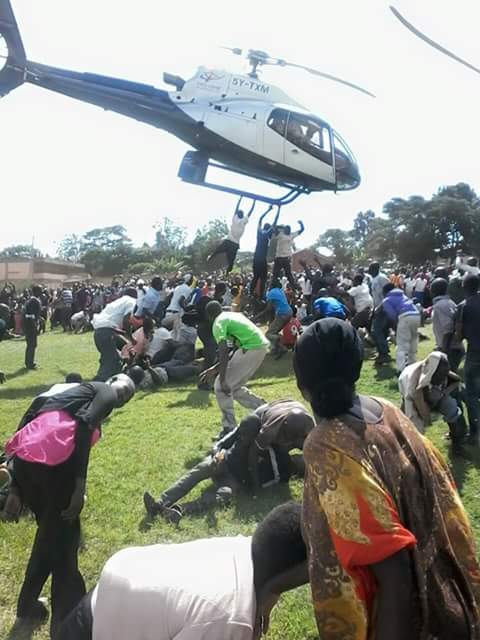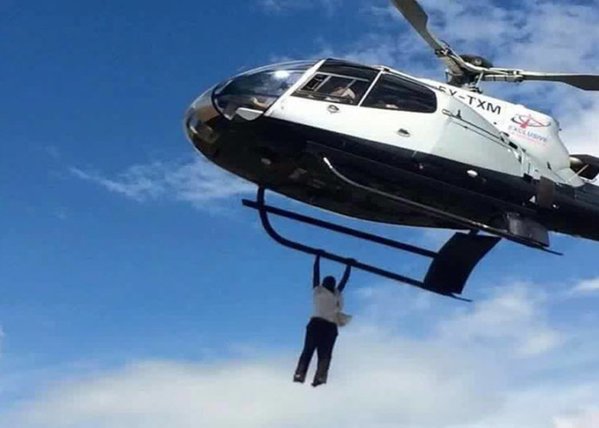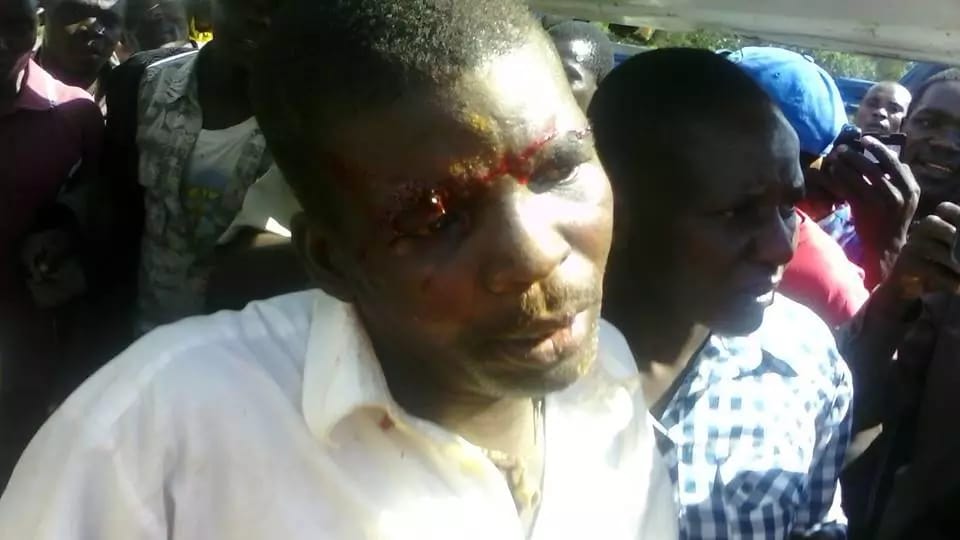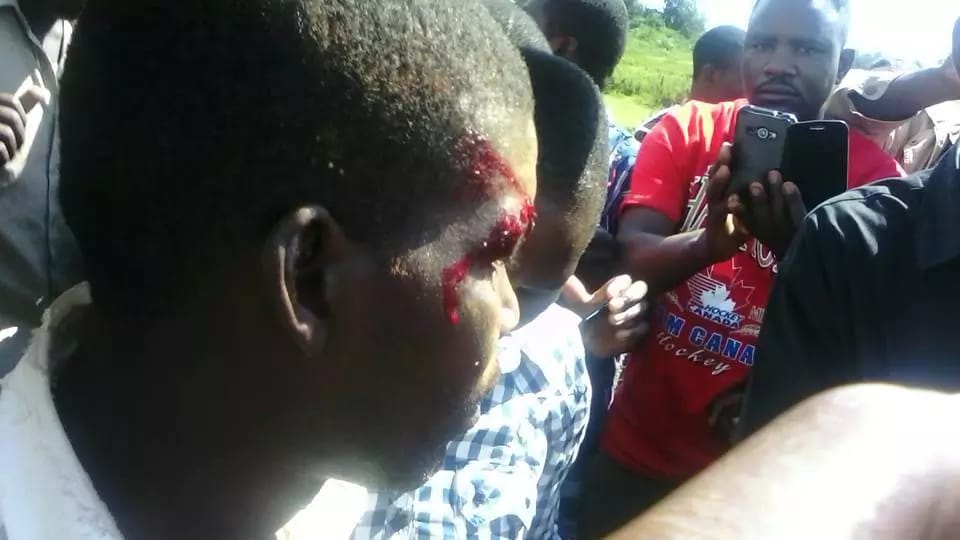 A video shows a huge crowd of youth milling around the chopper just before take off with some crawling on their bellies to move closer to the chopper.
The #Bungoma flying man. pic.twitter.com/NXpFKb9HG9

— Ahmed Mohamed (@asmali77) May 13, 2016
A source at the scene said that politicians were in the chopper and the youths could have been appealing for handouts.
Wanainchi mill around the unidentified man after he let go and came down tumbling to the ground from several feet above.
Deadly balance: Man seen hanging on the chopper, several feet off the ground before he let go and come crushing to the ground.
The unidentified man suffered severe head injuries. It is believed that he has been rushed to hospital after falling off the chopper.
According to the burial plan, Jacob Juma's remains will be interred on Saturday, May 14, in his rural home of Bumula, Bungoma county.