Actions by RAILA ODINGA force SK MACHARIA to sack famous journalists. These are the big names sacked from CITIZEN TV
There is panic and anxiety in Royal Media Services newsroom after the media house sacked six top journalists due to what the management termed as reducing the cost of operation due to high inflation witnessed in the country.
The media house which is owned by billionaire, SK Macharia, sacked news reporters Kendagor Obadiah, Evelyne Wambui, Pheona Kenga and Patrick Injendi.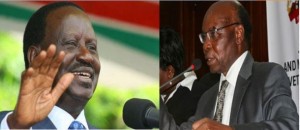 The popular media house has also fired a number of camera guys as it moves to cut costs and reposition itself for the next elections amid growing competition.
A source at Citizen TV said the media house has been making losses amounting to millions of shillings over the last one year due to reduction of advertisement revenue from major advertisers such as the Government and multinationals who are now advertising online.
The Government which has been contributing 60 percent of advertising revenue in RMS reduced its spending on advertising at the station since it was seen favouring news associated with opposition leader, Raila Odinga.
A source also said that there is tension and trepidation inside RMS offices since more reporters are expected to be sent home in the coming days.