Rashid Juma Bedzimba – Biography, Profile, Kisauni Constituency, Mombasa County, Education, Children, Son, Daughter, Age, Political Career, Wealth, Business, Video, Photo
Rashid Bedzimba profile
Rashid Bedzimba was born on 13 October 1966 in Mombasa County. His full name is Rashid Juma Bedzimba. He is the Kisauni MP from 2013 and before that he was the Councillor for Mjambere ward.
He was elected to the National assembly on an ODM ticket in the CORD Coalition.
In the National Assembly he sits in the following committees
Committee on Powers and Privileges
Departmental Committee on Administration and National Security
Rashid Bedzimba is facing mounting pressure from a competitor for the Kisauni MPs seat. The Competitors name is Mr. Ali Mbogo who many as a 'team leader', Mbogo seems to have won the hearts of many and continues to cause some serious political damage for the incumbent Rashid Juma Bedzimba, who also enjoys a certain degree of grassroots influence.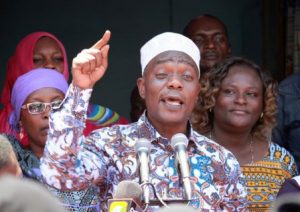 The youths feel that even though Ali Mbogo has gone out of his way to help financially and otherwise in the well being of youths, women and the community in general, he has made major sacrifices, but never brags about it or seek publicity for it. With this some people and youth groups in Kisauni want him to dethrone Rashid Juma Bedzimba come 2017.
Kisauni MP Rashid Bedzimba found himself in trouble as questions emerged over his silence on illegal invasion of private land by the youth in Bamburi. Mombasa county commissioner Nelson Marwa said Bedzimba "needs to come out clear on the matter". "Bedzimba must come out and help us. His stand is not very clear," Marwa said while speaking in Tononoka Grounds during Jamhuri Day celebrations 2015.
Rashid Bedzimba family
Rashid Bedzimba is married with grown up children. His second son Juma Rashid married his longtime girl-friend Muzdalifa Mohamed a Tanzanian national from Zanzibar.
Rashid Bedzimba video
Rashid Bedzimba contacts
Email: bedzimbar@yahoo.com
Telephone: 0720679612, 0733679612