Philip Nzamba Kitonga – Biography, Lawyer, Wife, Family, Networth
Philip Nzamba Kitonga was born in Kitui East, in Kitui County, Kenya. He is a lawyer in Nairobi and his law firm is located at Jubilee Insurance Exchange Building 5th Floor Kaunda Street.
Nzamba Philip Kitonga pursued his Bachelor of Laws (LL.B.) at the University of Nairobi.
Nzamba Kitonga is one of the shortlisted candidates for the powerful post of the Chief Justice, President of the Supreme Court of Kenya. This position was advertised after the former Chief Justice Willy Munywoki Mutunga resigned on 20th June, 2016 to pave way for another candidate to occupy the seat in good time before the August 2017 general elections.
Philip Nzamba Kitonga Career History
In 2016, President Uhuru Kenyatta appointed Philip Nzamba Kitonga as the Chairperson of Council for Legal Education in Kenya.
In 2013 he was an aspirant for the Kitui Gubernatorial seat which he lost to Dr. Julius Malombe.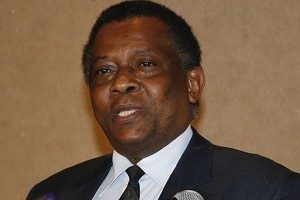 Nzamba Kitonga has been Member of National Labour Party representing Kitui since 2012
Nzamba Kitonga was Chairman of Committee of Experts on Constitutional Review (CoE) until 2010-08-27
Nzamba Philip Kitonga is President of East Africa Law Society (EALS)
Nzamba Philip Kitonga is President of COMESA Court of Justice
Mr Nzamba Philip Kitonga served in the council of the Law society of Kenya, of which he also became chairman in 1997.
During his term as the chair, he not only led in the stabilisation of the Society but is also credited with overseeing one of its most productive periods.
By virtue of his position at LSK, he also joined the East Africa Law Society Council. Founded in 1995, the EALS had come to provide a much needed voice for regional integration within the East African region in the context of the political agreements between the presidents of the three countries forming the former East African Community. He later served as president of the EALS, a position that he executed with distinction.
By 2004, the NARC government decided to deal with the grand corruption scandal commonly known as Goldenberg through a commission of inquiry. He was appointed by his Excellency the President Mwai Kibaki as one of the members of a three person commission of inquiry headed by Justice Samuel Bosire
While serving in the Goldenberg Commission, our Jurist of the Year was appointed as Lord President of the COMESA Court of Justice, a position he holds up to now.
Nzamba Kitonga was honoured as the Jurist of the Year, 2010 for being at the helm of the Constitutional review process that saw the promulgation of a new Constitution on 27th August, 2010.
Philip Nzamba Kitonga Father
Nzamba Kitonga's father is Kitonga Muthangya. He was a former MP for Kitui East parliamentary seat and one-time powerful Kanu senior chief.
Philip Nzamba Kitonga Contacts
Email: info@nzambakitonga.com, nzambakitonga@gmail.com
Facebook: https://www.facebook.com/Nzamba2013
Phone: 020 2365381
Linkedin: https://ke.linkedin.com/in/nzamba-kitonga-76770455
NZAMBA Philip KITONGA ADVOCATES
Physical Address: JUBILEE INSURANCE EXCHANGE, 5TH FLR., DR.532, KAUNDA ST.
Postal Address: P.O. Box 60102-00200 NAIROBI
Nzamba Philip Kitonga Video