Madaraka Day 2023 Celebrations at the Moi Stadium in Embu County
According to Dr. Raymond Omollo, the Principal Secretary of the Interior, the focus of this year's Madaraka Day 2023 Celebrations will revolve around Small and Medium Enterprises (SMEs).
The celebrations will take place at Moi Stadium in Embu County, aiming to enhance and stimulate economic growth.
Dr. Omollo clarified that the venue for the celebrations was initially planned to be Njukiri Grounds, also located in Embu County.
However, due to considerations of time and cost, the decision was made to change the venue to Moi Stadium.
Madaraka Day 2022 Celebrations at the Uhuru Gardens, Nairobi
The Madaraka Day 2022 celebrations will be held this year at Uhuru Gardens along Langata Road. This was announced by the PS for Interior, Karanja Kibicho.
He said this will be a break from the routine of rotating between various counties because it was President Uhuru Kenyatta's last time to hold a national celebration as president.
Due to the relaxation of the covid-19 containment measures, Uhuru Gardens grounds will be allowed to hold 30,000 people. Celebrations will also be allowed to go on in other counties.
Madaraka Day 2021 Celebrations at Jomo Kenyatta Stadium in Kisumu City
Interior PS Karanja Kibicho has clarified that Madaraka day 2021 celebrations will be held at Jomo Kenyatta international stadium in Mamboleo. This was after Kanze Dena, the State House spokesperson, had earlier stated that the venue could change to Kisumu State lounge due to the rising cases of Covid-19 in Kisumu county.
The gates to the stadium will be opened as early as 4am and the invited guests will start coming in. This is to give the health and security officials enough time to smoothly do their job. By 8.30AM all the invited guest should be seated. Kibicho said only the 3,000 invited will be allowed into the venue against the 20,000 capacity of the stadium.
We can wish our loved ones, family and friends a Happy Madaraka Day using these Quotes and Images below.
Madaraka Day 2020 Celebrations
The Madaraka Day 2020 celebrations were scheduled to be held in Kisii County by President Uhuru Kenyatta. But because of the Coronavirus pademic, that will not be possible. But this is not to say that we will not celebrate this 57th Madaraka Day in our hearts. We can wish our loved ones, family and friends a Happy Madaraka Day using these Quotes and Images.
Madaraka Day 2019 Celebrations in Narok County
This year's Madaraka Day celebrations will be held in Narok County. This has been the norm after President Uhuru Kenyatta decided to take the commemorations away from the Capital city Nairobi.
The Couty Government of Narok has also decided to waive the entrance fee to the Maasai Mara National Park for all Kenyan Citizens who would wish to celebrate the holiday inside the Park.
Meaning of Madaraka Day
Madaraka Day, 1 June, commemorates the day that Kenya attained internal self-rule in 1963, preceding full independence from the United Kingdom on 12 December 1963.
June 1, 1963, Jomo Kenyatta became prime minister of the newly-formed autonomous Kenyan government, seeking final reconciliation with the former British settlers. The country officially gained its independence on December 12, 1963.
On 1 June 1963, Kenya became a self-governing country when Jomo Kenyatta became the first prime minister.
Difference between Jamhuri Day and Madaraka Day
Many folks get Madaraka Day and Jamhuri Day mixed up, but Madaraka Day is when Kenya attained self-rule, while Jamhuri Day is when Kenya attained full independence and became a Republic.
Madaraka day is the day we took over the government and the late Mzee Jomo Kenyatta became Prime Minister of Kenya. On the other had Jamhuri Day is the day Kenya became a Republic and the position of President was established. The late Mzee Jomo Kenyatta became the first head of state as Queen Elizabeth gave back Kenya to Kenyan people.
Still mixed up? Let me explain. In Madaraka Day, June 1st, a position of Prime Minister was created and given to Jomo Kenyatta. This means the real powers were still with the colonial Governor Sir. Malcolm MacDonald on behalf of the Queen of England.
Mzee Jomo Kenyatta was Head of Government of Kenya and the Queen of England was the Head of State of Kenya.
On Jamhuri Day December 12th, Kenya became fully independent and the position of President was created. The powers of the Queen of England were now vested on the President of Kenya. The Queen of England ceased to have administrative powers on Kenya. Kenya became a Republic.
Jamhuri means self-rule and Madaraka means Power to govern. I think you will not be confused anymore!
Madaraka Day 2023 Images, Quotes, SMS, Messages, Wishes
"Better to die fighting for freedom than be a prisoner all the days of your life." Let this fact trouble your mind and heart this Madaraka Day.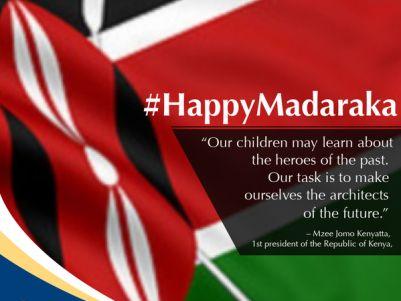 Our founders got it right when they wrote in the Declaration of Independence that our rights come from nature and nature's God, not from government. Happy Madaraka Day!
"Liberties aren't given, they are taken." This is the lesson we learn during Madaraka Day
"I never said, 'I want to be alone.' I only said, 'I want to be let alone!' There is all the difference." Lets remind our government this during this Madaraka Day.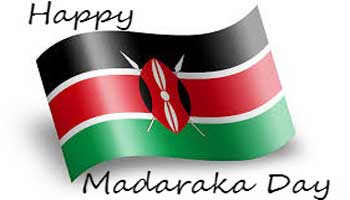 "Nothing is more difficult, and therefore more precious, than to be able to decide." Happy Madaraka Day
"A friend is someone who gives you total freedom to be yourself." Lets be ourselves because we are reminded of our freedom this Madaraka Day
"I prefer liberty with danger to peace with slavery." Madaraka Day Njema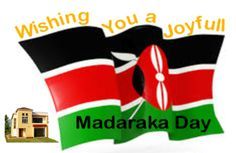 "If you're not ready to die for it, put the word 'freedom' out of your vocabulary." Happy Madaraka Day
"Freedom is never voluntarily given by the oppressor; it must be demanded by the oppressed." Lets demand for our right to a corruption free Kenya this Madaraka Day
"I'd like to be remembered as a person who wanted to be free and wanted other people to be also free." Happy Madaraka Day!
"It does not take a majority to prevail, but rather an irate, tireless minority, keen on setting brush-fires of freedom in the minds of men." Wishing you a happy Madaraka Day
Madaraka Day 2023 Kenya Joke
A kind-hearted Kenyan was walking through Uhuru Park after the Madaraka Day celebrations and was astonished to see an old man, fishing rod in hand, fishing over a beautiful bed of lilies.
"Tsk Tsk!" said the passerby to himself. "What a sad sight. That poor old man is fishing over a bed of flowers. I'll see if I can help."
The kind fellow walked up to the old man and asked, "What are you doing, my friend?"
"Fishing', sir."
"Fishing', eh. Well how would you like to come have a drink with me?"
The old man stood put his rod away and followed the kind stranger to tent selling food nearby. He ordered a full chicken and chips, large glass of wine and a fine cigar.
His host, the kind fellow, felt good about helping the old man, and he asked, "Tell me, old friend, how many did you catch this morning?"
The old fellow took a long puff on the cigar, blew a careful smoke ring and replied, "You are the sixth today, sir!"
President Uhuru Kenyatta to celebrate Madaraka Day 2019 in Narok County
Watch the video below of the full speech of President Uhuru Kenyatta during the 2019 Madaraka Day celebrations at Narok Stadium
President Uhuru Kenyatta is scheduled to mark this year's Madaraka Day celebrations at Narok Stadium in Narok County.
This will be the first time in Kenya's history for the celebrations to be held in Narok County.
President Uhuru Kenyatta to celebrate Madaraka Day 2016 in Nakuru County
In 2016, A senior official from Statehouse, who requested anonymity, dispelled ongoing talks in the town that the President will camp in Nakuru for the entire month of June.
However, Nakuru county commissioner Joshua Nkanatha said it is true but he is still awaiting official communication from Statehouse, about Uhuru coming to Afraha.
He said they expect Statehouse officials to this week start working on the logistics and security. Nkanatha said his team is on alert, in case it is confirmed that the President will be coming to Afraha Stadium. This will be second largest visit by Uhuru in Nakuru town after holding a thanksgiving rally at Afraha Stadium on April 16, following the termination of cases at The Hague against Deputy President William Ruto and journalist Joshua Sang.
The Madaraka Day celebrations in Afraha has been described as a move by Jubilee to affirm its authority in Rift Valley, after Kanu appeared to be regaining popularity. Uhuru and Ruto have been having a difficult time convincing leaders from Kalenjin to join the yet-to-be launched Jubilee Party.
During the last Thanksgiving rally in Afraha Stadium, the duo was expected to launch Jubilee Party ahead of 2017 general election, but that did not happen. A second official also requested anonymity, saying: "Yes there is something like the President coming to Afraha for the celebrations but I wish not to talk much on the issue," he said.
President Speech Madaraka Day 2016 Video

God Bless You,
God Bless Kenya