Kenya Power lying about electricity connections in Kenya schools
The Government of President Uhuru Kenyatta and his Deputy, William Ruto, has been left with an egg on its face again after it discovered the Kenya Power and Lighting Company Limited (KPLC) has been lying about electricity connections in Kenya schools.
Energy Cabinet Secretary, Charles Keter, came face to face with reality on the ground after he discovered that only very few schools had been connected to the power grid contrary to reports by KPLC.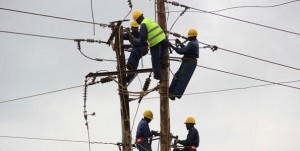 Keter moved to punish several KPLC staff who have been misleading the Government on the progress of the project.
"We have a duty to Kenyans as a Ministry. We pledged to ensure all primary schools are powered to enable the Government kick off the laptop project and no laxity will be entertained. The affected staff lied to us only for us to get contrary information from the ground," said Keter.
Last month, Keter instructed KPLC staff to ensure power connection was completed in time but the deadline was not met.
The CS said he was embarrassed for failing to meet targets and vowed to deal ruthlessly with all those who have been lying to him.