Kareke Mbiuki – Profile, MP Maara Constituency, Tharaka Nithi County, Education, Age, Children, Son, Daughter, Contacts, Life History, Business, Wealth, Video
Japhet Miriti Kareke Mbiuki Profile
Kareke Mbiuki full name is Japhet Miriti Kareke Mbiuki. He was born 1971 in Tharaka Nithi County. He is the Member of Parliament for Maara Constituency from March 2013 having vied on The National Alliance (TNA) Party ticket.
Maara constituency was curved out from the larger Nithi Constituency before the 2013 elections. Kareke Mbiuki was the MP for Nithi Constituency from 2007 till 2013 on a KANU Party ticket.
In the National Assembly, he is the Vice-Chairperson of Departmental Committee on Agriculture, Livestock and Co-operatives from March 2013.
From 2008 – 2013, he was Assistant Minister of Agriculture in the Coalition Government.
Kareke Mbiuki has spoken 520 times in Parliament since 2008 till 2016
Japhet Miriti Kareke Mbiuki Education background
From 1977 – 1985 Kareke Mbiuki was a Primary School pupil at Rurama Primary School.
From 1986 – 1989, he was a Secondary School Student at Kanyakine Boys High School.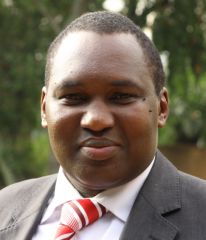 From 1990 – 1995, he was an undergraduate Student of B.A, Economics & Mathematics at  Kenyatta University.
From 2003 – 2005, he was an MBA Student pursuing Strategic Management at the University of Nairobi.
He has also finished his Bachelor's Degree in Public Finance degree from Kenyatta University
Japhet Miriti Kareke Mbiuki job history
From 1995 – 1998 he was an Advertising Executive at the Nation Media Group.
From 1998 – 2000, he was the Sales Manager of Premier Group.
From 2000 to 2003 he was the National Sales Manager of Unga Group.
From 2003 – 2008 he was an Entrepreneur dealing with Transport, Farming And Petroleum Sector.
From 2008 to now he is a politician.
Japhet Miriti Kareke Mbiuki politics
In October 2015, Kareke Mbiuki asked the Ethics and Anti-Corruption Commission to probe how Sh45m was used in Mitheru ward in Tharaka Nithi County in feeder roads upgrading process.
According to documents, in the 2013/14, 2014/15 and 2015/16 budgets, the feeder roads in the ward were allocated Sh10m, Sh15m and Sh20m respectively, which Mbiuki and residents doubted how they were used since no feeder road was graded.
Mr Mbiuki who was addressing angry residents who were protesting poor roads in Mitheru complained of massive misuse of public funds by the Member of County Assembly (MCA) Mr. Ntwiga Kinuthia and called upon the EACC to investigate how the funds have been utilized.
The residents have held a three-day protests along Mitheru-Kaanwa road demanding upgrading of the feeder roads which have become impassable. "We cannot keep quiet while our people are suffering yet they pay taxes every day, the MCA must come out clearly and tell us where money meant for roads went." Mr Mbiuki complained.
Japhet Miriti Kareke Mbiuki says Uhuru Government is a Failure
In March 2016, Kareke Mbiuki, who was elected on The National Alliance's (TNA) ticket, said the public has lost confidence with the Jubilee Government for showing no commitment to the promises it made during the 2013 election campaigns.
On Jubilee coalition plans to merge affiliate parties, the Mp said this could be a plot to kill democracy in the country. "There has never been fairness in the history of party nominations in Kenya, and only few people will benefit from the Jubilee Alliance Party," said the lawmaker.
He asked leaders to embrace multiparty and stop getting the country back to a single party regime and encouraged Kenyans to elect leaders based on their qualifications and not parties. "Last time Kenyans ended up electing wrong leaders because of party politics," he said.
He faulted the Meru County politicians for embarrassing governor Peter Munya during Mr Ruto's recent visit in the county. "You didn't expect Mr Munya to feel free in a meeting where almost everybody is endorsing Senator Kiraitu Murungi to vie for gubernatorial position come 2017 before the Deputy President," said Mr Mbiuki.
He maintained that all parties including the small ones should not be dissolved so as to enhance democracy in the country.
Japhet Miriti Kareke Mbiuki seeks cheap publicity
In March, 2016, Maara South MP Kareke Mbiuki found himself in a tight spot after being criticised for seeking cheap publicity after he posted photos of him launching a transformer in a village.
He posted the photos on his Facebook page on March, 14, 2016 while promising his constituents of more efforts to ensure everyone is connected to the national grid. "We continue to electrify our Constituency by bringing more Transformers where there were none," he said.
His critics consider the move very negligible and undeserving of a launch worth bragging about. Others accused the second time MP of attempting to gain political mileage from the initiative ahead of the 2017 General Election.
Japhet Miriti Kareke Mbiuki Video
Japhet Miriti Kareke Mbiuki
Email: jmmmbiuki@yahoo.com, nithi@parliament.go.ke, jmmbiuki@yahoo.com
Telephone: 0722764985, 0720393945, 0722764985