Biography
Her full name is Karen Njeri Nyamu.
Career
Karen is a practicing lawyer in Kenya. Her Law Firm is called Njeri Nyamu & Co Advocates located at ICEA BULDING, 17TH, KENYATTA AVENUE, NAIROBI.
She is also a Member of the Board of Directors of the Nairobi Water and Sewerege Company
She was an unsuccessful aspirant of the Nairobi County Women Representative in 2017.
Karen Nyamu Husband
Karen does not have a husband. Her love life is very controversial and is known to change men regularly. So no man can be said to be her husband.
Karen Nyamu Children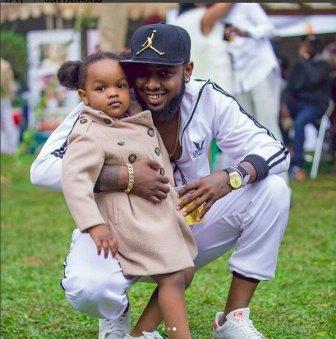 Having not had a stable man in her life, Karen has one adorable daughter who she got together with DJ Kevin and a son whom she got together with Samidoh by end of 2020.
Karen Nyamu Golddigger
According to snoops, Karen sleeps with filthily rich men, milks them dry and then goes for her next target.
Karen Nyamu and Samidoh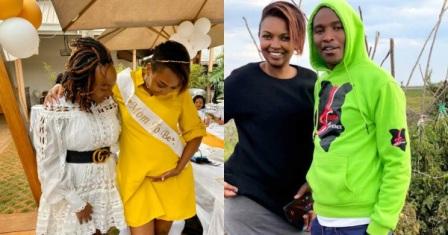 In 2020, Karen alleged that she and Samuel Muchoki aka Samidoh are expecting a child together. Fans of Samidoh's (the famous Kikuyu musician) however doubt this narrative. However, Samidoh came out to dispel the rumours that he is the baby daddy.
"I am surprised by the whole story, they claim I even attended her baby shower na sikua hata Nairobi. I have not even met her for over three months after I cut ties with her since I realised our friendship would affect my family." Samidoh said.
"I have a wife and children and I do not intend to get another one with the current economy. I have not been dating her, she has just been my big fan for a long time." Samidoh added..
But in late February 2021, Karen had a public ultercation with Samidoh over him not recognising her son. She demanded that Samidoh recognises her son and indeed that came to be.
She however apologized to Samidoh's wife for coming to rock her marriage. "I'm really sorry for the anguish that I may have caused you, all along I thought you knew because your husband told me you knew. No excuses, I am really sorry for everything." Karen said.
Karen Nyamu and Jacob Juma
Karen is said to have had an affair with wealthy city businessman, Jacob Juma, but their affair lasted for two months before she dumped him for Deputy President William Ruto.
Karen Nyamu and William Ruto
After William Ruto got hold of Karen from Jacob Juma, a very heated exchange ensued between Jacob Juma and William Ruto over some money to build the Moi Teaching and Referral Hospital in Eldoret. Kenyans thought it was a financial scandal but it wasn't. It was a booty scandal.
Karen Nyamu and Anthony Kungu
Karen is also alleged to have had an affair with Anthony Kungu, the Chairman of the Betting Control and Licensing Board and a shareholder of Sportpesa.
Being a smart lawyer, Karen confused Anthony Kungu with love and transferred a plot of land in Muthaiga Estate to her name. The lawyer was smart enough to clear all processes at the Ministry of Lands, as Kungu unsuccessfully tried to recover the plot recently.
Karen Nyamu and Fidel Odinga
Former Prime Minister Raila Odinga's late son, Fidel Odinga, was also having an affair with Karen behind his wife's back.
Anthony Kungu went to Karen's house in Kilimani Apartments only to find the late Fidel Odinga (RIP) at her house. The two refused to open the door for him. He shot in the air out of frustrations much to the panic of neighbours in their Kilimani apartments. Police were called and Anthony Kungu was subdued.
Karen Nyamu Contacts
Physical Address: ICEA BUILDING, 17TH, KENYATTA AVENUE
Postal Address: P.O. Box 51083-00200, NAIROBI
Telephone: 0712428630
Photo