This is where Bonoko Deh of Ghetto Radio takes all of his Salary
Bonoko Deh of Ghetto Radio's case, from street life to getting on one of the most popular radios in the country and becoming a nationwide celebrity has often been retold. it has all the hallmarks of from rags to riches and he still remains the humble fellow who rose to public prominence by giving a true account of an innocent butcher murdered and a fake gun 'bonoko' placed on him.
A new Facebook movement called Spirits of Nairobi caught up with him and he recollected his life in the streets where Bonoko Deh lived for 8 years.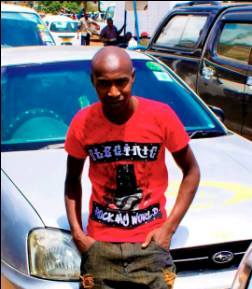 "I lived in the streets for more than eight years after my father chased me and my six siblings away from home. I used to sleep around Globe Cinema area together with other street boys. As a street boy I used to do all manner of things from helping people park their vehicles to snatching and stealing side mirrors"
Bonoko Deh was later called for an interview at Ghetto Radio and later made a presenter. But he has not forgotten where he came from. As he says…
"Later on I was called in as a co-presenter in the popular afternoon show called Goteana. I now have my own house and I no longer sleep in the streets. I also have a car and I am building my mother a house in Banana. As a way of giving back to the community, I visit a children's home every week. To accomplish this, I usually set aside sh20,000 from my salary every month. Last Christmas I shared a meal with more than 2000 street children in Uhuru Park, where we cooked and ate together:"
Bonoko Deh has also worked on more empowering projects especially for the older street youths. all these without too much fuss and publicity only when probed does he divulge the information.
"I have also opened several car washes for some of my former colleagues in the streets besides renting others houses. My vision is to build a street children rehabilitation center where these homeless people will get at least a meal everyday and a place to spend the night. The facility will also have a rehabilitation section since most of these street people are addicted to glue, bang and other drugs"